Choose the perfect vacation rental
Recommended Vacation Rentals in Chesapeake
Find your perfect vacation rental in Chesapeake: from $26 per night
Vacation rentals with Wi-Fi
Apartments and vacation rentals with a kitchen
Vacation homes and cottages with a garden
Popular Rental Amenities in Chesapeake
Many users spend more time comparing the vacation rentals providing a pool. Nearly half of the properties have one in this destination. Interestingly, HomeToGo's data shows that more hotel rooms have a pool than motel. Additionally, they can host 5 people, on average, while motel with pools can welcome an average of 0 vacationers. You can also rent a vacation rental providing a pool near the water, which is the case for a few of the rentals in this destination.
Cozy Chesapeake Vacation Rentals Amidst History and Nature
Located along the Intracoastal Waterway on Virginia's Atlantic coast, Chesapeake boasts a host of other extensive waterways ranging from lakes to rivers and canals. Relax in a charming house rental, or one of the city's many condo rentals, and experience numerous outdoor activities such as birdwatching and hiking. If you choose to stay in the city, museums and diverse dining options abound.
Where to find the best food in Chesapeake?
What to Eat in Chesapeake
No matter what you want to eat and drink, Chesapeake has a little bit of everything to delight your taste buds. Wicker's Crab Pot Seafood is the place in town to savor ocean delicacies. Favorites include the crab dip, blackened tuna tacos, and oysters served with drawn butter.
Modern and stylish, The Butcher's Son is ideal for romantic dates. Start your gastronomic experience with some seafood nachos or honey mesquite pork belly, before moving on to delicious cuts of humanely raised, hormone-free beef and tasty salads. There's also event rooms for larger groups.
For tasty sandwiches, burgers, and soups in a homey setting, Pop's Diner is a great pick. The friendly staff here make delectable specialty sandwiches, with turkey, cranberry, and brie on a buttered croissant the most popular. Breakfasts are fantastic here—try their blueberry pancakes.
What are the best places to discover the arts and culture of Chesapeake?
Unique Local Art and Culture
Chesapeake has a lively artistic and cultural scene. If you like having a hand in your art, then head to AR Workshop Chesapeake. It's a family-friendly studio that offers lessons on how you can create objects such as canvas tote bags and framed signs. All the materials you'll need are available.
Spend a day at the Virginia Museum of Contemporary Art for an extensive collection of art, including paintings, sculptures, photos, and video installations from local and international artists. There's also studio lessons and workshops on photography, painting, and ceramics.
Another interesting museum is the Chrysler Museum of Art in nearby Norfolk. It houses over 30,000 pieces of art, and a working glassmaking studio that's the only one of its kind in the Mid-Atlantic region. Best of all, parking and admission are free.
What are the best activities for families in Chesapeake?
Fun Activities for the Family
Chesapeake's family-friendly attractions mix nature with urban fun. Take a guided cruise on the local waters from Hampton Roads or Norfolk. It's a great way to enjoy some sunshine and sea breezes. Tours cover various areas and usually focus on the area's maritime heritage.
Visit the Chesapeake Municipal Center's planetarium, and delve into the wonders of the universe. The first of its kind to be built by a public school system, this facility offers an array of free public programs such as telescope observations. Shows on Thursday are free.
The Town Point Park area provides plenty of opportunities for fun. There's plenty of room to play and picnic amidst its spacious lawns and fountains. Visit the Nauticus maritime museum, with the USS Wisconsin battleship moored next to it. In the summer, various open-air concerts and festivals are held here.
Where are the unique attractions in Chesapeake?
What to See and Do in Chesapeake
Chesapeake is blessed with natural beauty in and around the city for the whole family to enjoy. If being out in nature interests you, then check out the Great Dismal Swamp National Wildlife Refuge. You'll come into contact with numerous species of wildlife including butterflies, red foxes, and flying squirrels.
Head to the Chesapeake Arboretum to marvel at the staggering number of trees on site. Relax on the green grass, or take a self-guided tour on the trails as you commune with nature. A propagation nursery and greenhouse provide glimpses of the ongoing conservation efforts here.
The Northwest River Park along Indian Creek Rd provides a break from urban life, with its nature reserve and fantastic recreational facilities. Whether you want to swim, fish, or play a round of disc or mini golf, the park has something for everyone to enjoy.
What are the best events and festivals in Chesapeake?
A Variety of Festivals
Chesapeake hosts fabulous family-friendly festivals throughout the year. The Annunciation Greek Orthodox Cathedral hosts the Norfolk Greek Festival in mid-May. Visitors get a taste of Greece through authentic food, traditional Greek dancing, and unique arts and crafts. Tours of the cathedral and its religious icons are also available.
If you're visiting in early June, Norfolk's Harborfest is a showcase of the region's character. It's one of Virginia's longest-running events, with its renowned Parade of Sail featuring hundreds of military vessels, sailing craft, antique boats, cruisers, and more. Various musical acts and fireworks displays add energy to the festival.
The last week of July is time for the Blue Crab Festival. Organized by the South Norfolk Ruritan Club, this event celebrates the local crustacean delicacy. All-you-can-eat steamed crab, barbecued pork, and various alcoholic and non-alcoholic beverages are part of the spread. There's also live music for this uniquely fun gathering.
We compare more than 1,300 providers, including: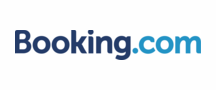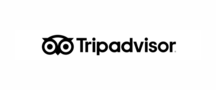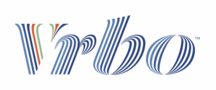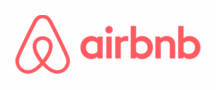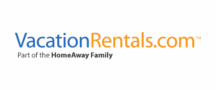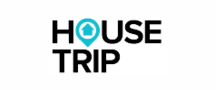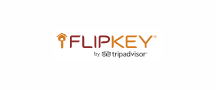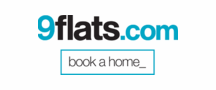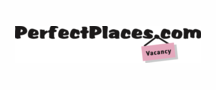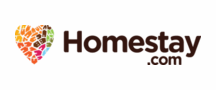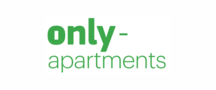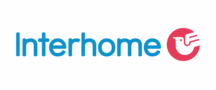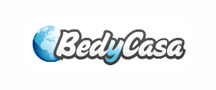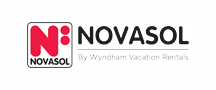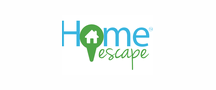 Vacation Destinations Near Chesapeake
Vacation Rentals