Choose the perfect vacation rental
Save up to 65%
Best Vacation Home Deals in Charlotte
Find the ideal accommodation from $65 per night by exploring the 5,554 properties featured in Charlotte. The website HomeToGo immediately compares all of these accommodations so you can save up to 66%!
Recommended Vacation Rentals in Charlotte
Find your perfect vacation rental in Charlotte: from $65 per night
Vacation rentals with Wi-Fi
Apartments and vacation rentals with a kitchen
Vacation rentals and apartments with air conditioning
Find a waterfront rental for your next vacation
Charlotte Vacation Rentals Near Beaches and Lakes
Popular Rental Amenities in Charlotte
Select a filter to look for an offer fitting your needs among the 5,554 rentals in Charlotte. Most of the vacation rentals in Charlotte offer "internet" or "TVs," which makes it a fantastic vacation destination if you need internet access during your vacation or you never miss an episode of your favorite show. Plan your vacation in advance if you want to sweat it out in a sauna or you want a rental with a jacuzzi. There are just 53 listed properties providing "saunas" and 83 properties providing "hot tubs."
Price and Availability Index in Charlotte
Vacation Rental Price Information in Charlotte
In the above graph, you will find information on average prices of the vacation homes & apartments in Charlotte. Charlotte is more expensive in July (7/16 - 7/23), where prices are on average $353 a night. Prices decrease in January to an average of $193 per night (1/29 - 2/5).
Rental Availability Information in Charlotte
The availability graph shows the percentage of available rentals in Charlotte. It is harder to find an accommodation during a week of January (1/29 - 2/5), as 32% of the rentals are booked. Conversely, it is in March (3/12 - 3/19) that the highest percentage of rentals are available.
7-Day Weather Forecast in Charlotte
Accommodations for your vacation in Charlotte
Vacationers who are searching for hotel rooms in Charlotte can find plenty of options to choose from, as they are the most typical accommodation option there. Interestingly, the average rental fee for hotel rooms is $181 per night, with an average size of 380 ft². Moreover, hotel rooms are excellent for medium-sized groups and families, as most can welcome 4 guests. If you would prefer to book a different accommodation type, you may want to consider apartment rentals, which are the other most frequent type of accommodation in Charlotte. While hotel rooms in Charlotte have an average size of 380 ft², apartment rentals have an average size of 1,490 ft².
Chic Vacation Homes in Charlotte, America's Second Business Capital
Charlotte is the largest city in North Carolina, and one of America's fastest-growing cities. The central Uptown area is best-known for the NASCAR Hall of Fame, and home to great museums like the Levine Museum of the New South and Discovery Place Science. A vacation rental in Charlotte makes for a great base for exploring this city's numerous cultural and outdoor attractions.
Where to find the best food in Charlotte?
The Top 10 Best Restaurants in Charlotte
1. Dressler's: Located on Metropolitan Avenue, this contemporary restaurant serves steaks, seafood, and an extensive list of wine in a warm ambiance. There's also an outdoor dining area.
1. 2. Stagioni: Enjoy classic Italian fares at this stylish establishment, located in Myers Park. Must-try dishes here include meatballs and Tartufi pizza.
3. Stoke Charlotte: Located in the Charlotte Marriott City Center, this contemporary restaurant has an open kitchen offering seasonal wood-fired dishes, a wide variety of cocktails, and local craft beer.
4. Bonterra: Dining & Wine Room Housed in a restored 19th-century church, this restaurant has an upscale, yet casual setting. Delicious Modern American entrees, tempting desserts, and a great selection of wines are offered here.
5. The Fig Tree: Located in a historic bungalow, The Fig Tree is the perfect place for enjoying a romantic or family dinner. The menu includes seasonal Italian and French-themed fares.
6. 300 East: This family-run restaurant serves contemporary American cuisine in an elegant and friendly setting. They also offer a charming patio and a diverse selection of wines.
7. Luce: Situated in the Hearst Tower Plaza, Luce is an upscale restaurant serving a wide range of Northern Italian cuisine featuring hand-made pastas, fresh seafood, and specialty salads.
8. Bardo: Located in the South End neighborhood, Bardo offers an intimate dining experience for its guests. Don't miss their charred shitshito peppers, tempura maitake, and aged ribeye.
9. Dot Dot Dot: Located in Park Road Shopping Center, this classy spot offers a broad range of cocktails and small plate dishes including ricotta gnocchi carbonara, marinated carrots, and grilled Spanish octopus.
10. Aix en Provence: This bistro on Providence Road focuses on Provencal and Mediterranean cuisines. Its seasonal menus feature Spanish, Italian, and French-inspired dishes.
What are the top sights in Charlotte?
Where to Shop Near to Your Rental Home in Charlotte
Boutiques and Local Shops
The Queen City has a wide range of independent shops and boutiques. Boem is a clothing boutique offering designer brands and the latest fashion accessories with a modern bohemian vibe. For gifts with a local flair, head over to the Paper Skyscraper. The store is filled with unique books, cards, jewelry, home decor, and much more.
Vintage Shops
Satisfy your sense of nostalgia with some local vintage stores. Located in Charlotte's art district, The Rat's Nest has a great collection of classic apparel and vinyl records. The Buffalo Exchange in vibrant Plaza-Midwood offers a mix of vintage, trendy, and handmade items for everyone.
Malls
SouthPark Mall is one of the region's oldest shopping malls, with high-end luxury brands like American Girl, Louis Vuitton, Crate & Barrel, and more. Carolina Place Mall in Pineville features a mix of major stores, including Belk, REI, and American Diva.
What are the best places to discover the arts and culture of Charlotte?
Charlotte's Cultural Landscape
If you want a little culture on your vacation, come and see the most influential artworks of the 20th century at the polished Bechtler Museum of Modern Art designed by Mario Botta. Miro, Giacometti, Picasso, Calder, Hepworth and Warhol await. Alternatively, wind down at the Daniel Stowe Botanical Garden, a sea of verdant green, dappled sunlight and graceful fountains. The garden's event schedule is packed with arts, wellness and gardening happenings to delight and inspire you.
What are the best activities for families in Charlotte?
Amazing Museums
Teach the kids about the South's dramatic and complex post-Civil War history at the Levine Museum of the New South. Check out the 'From Cotton Fields to Skyscrapers' exhibit, and trace women's advancement and immigration trends. Then, take your vacation to a new altitude at the Aviation Museum that will inspire the next generation of aviators with the history of flight.
Where are the unique attractions in Charlotte?
5 Awesome Day Trips from Charlotte
1. Asheville
Situated in the Blue Ridge Mountains, Asheville is renowned for its historic architecture and thriving arts scene. Stroll the Downtown Art District, with museums and galleries like the Asheville Art Museum, Asheville Museum of Science, and the Momentum Gallery.
2. Greenville
Located in South Carolina, Greenville is a fast-growing city that's home to the Greenville County Museum of Art with fabulous artworks spanning several centuries, and the Upcountry History Museum focusing on the history of South Carolina's Upstate region.
3. Columbia
Less than a couple hours' drive south of Charlotte, South Carolina's historic capital city is home to several popular attractions, including the South Carolina State Museum, the State House, and Congaree National Park.
4. Cherokee National Forest
Mostly situated in eastern Tennessee, Cherokee National Forest is home to a diverse range of local birds, reptiles, and plant species. Notable landmarks here include the Ocoee River, part of the Appalachian National Scenic Trail, and Citico Creek Wilderness.
5. Uwharrie National Forest
Spread across over 50,000 acres, Uwharrie National Forest in south-central North Carolina contains a mix of pine and oak forests. There's various recreational activities including boating, fishing, hiking, mountain biking, and horseback riding.
What are the must-see attractions in Charlotte?
The 5 Must-Sees of Charlotte
1. Carowinds Theme Park
Live dinosaurs and hair-raising roller coasters, waterfalls and flumes are just a few of the exciting attractions at Carowinds Theme Park. Snoopy fans can even take a selfie with their beloved furry friend at Planet Snoopy.
2. Discovery Place Museum
This museum offers an inspiring day out for anyone who is curious about our world, and especially the fields of science, technology and nature. It connects four museums with multiple outreach programs and professional development throughout the region. Discovery Place is an interactive educational at the cutting edge of STEM learning.
3. NASCAR Hall of Fame
Vroom vroom! This temple to American motor sport is a fuel-injected ride of exciting events, high octane theater (you'll watch pulse-racing action on a 64 foot screen), and gleaming marvels of engineering. Join a Race Viewing Party with surround sound and immersive visuals. Don't forget to pit stop in the cafe and check out the Gear Shop.
4. US National Whitewater Center
Dedicated to promoting the outdoor life, the USNWC offers programs, instruction, races and events. Over a thousand acres situated on the Catawba river are the setting for whitewater rafting, kayaking, rock climbing, mountain biking and canopy tours. Play, relax and learn in the great American outdoors.
5. Bank of America Stadium
Bank some time at Carolina Panthers' home stadium. Colloquially known as The Bank and The Vault, getting to a football game here is definitely a wise investment in premium vacation pleasure. Its 70,000 guest capacity feels epic and intimate at the same time.
Frequently Asked Questions
How much does it cost to rent a vacation rental in Charlotte?
The average nightly price for vacation rentals in Charlotte is $65.
How many vacation rentals are available to book in Charlotte?
March has the highest amount of available Hotel rooms and Apartment rentals in Charlotte, so you can expect plenty of offers, even for last-minute bookings.
What amenities are most popular for vacation homes in Charlotte?
The most popular amenities for home rentals in Charlotte include accommodations that have: internet, TVs, and pools.
How many vacation rentals are in Charlotte?
Discover 5,554 vacation rentals available to book in Charlotte.
Are pets allowed in vacation rentals in Charlotte?
Finding a cabin rental in Charlotte that allows dogs is definitely possible, with 748 pet-friendly homes on offfer.
What's the best time of year to travel to Charlotte?
July and June are typically the warmest months in Charlotte with temperatures around 91 °F. January and February in Charlotte are the coldest, with 30 °F on average.
We list offers from thousands of providers, including: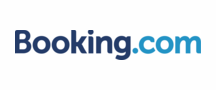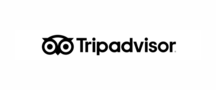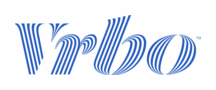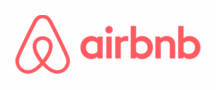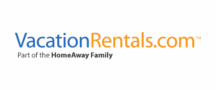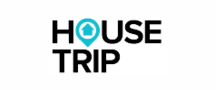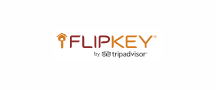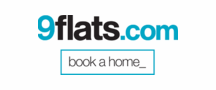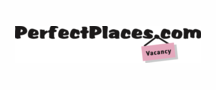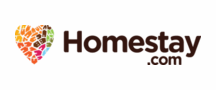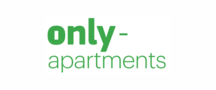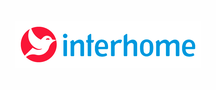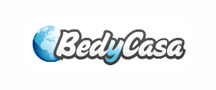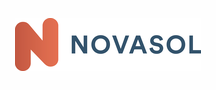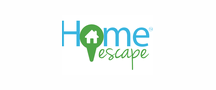 Vacation Destinations Near Charlotte
Explore More Vacation Ideas