Choose the perfect vacation rental
Save up to 69%
Best Vacation Home Deals in Charleston
Compare and find a dreamlike vacation rental from $80 per night by searching among the 2568 properties listed in Charleston. By directly analyzing these properties, HomeToGo features the best deals and the highest rated accommodations in Charleston.
Recommended Vacation Rentals in Charleston
Find your perfect vacation rental in Charleston: from $80 per night
Vacation Houses With Pools
Dog-Friendly Vacation Rentals
Best vacation rentals with a balcony
Popular Rental Amenities in Charleston
Filters are conveniently available to help you in your search to find a great accommodation in Charleston. You can easily search and find a property fitting your expectations in Charleston if you can't imagine a vacation without internet or you want to tune out with some TV time, as most accommodations include "internet" or "TVs." You can also look for an accommodation in Charleston if you love to grill out as 118 of the accommodations there offer "grills."
The Weather in Charleston
7-Day Weather Forecast in Charleston
Accommodations for your vacation in Charleston
Users who are looking for hotel rooms in Charleston have many different options, as they are the most typical accommodation type in this destination. In addition, hotel rooms there have an average price of $404 per night and a median size of 430 ft². Furthermore, this category of residence is excellent for medium-sized groups and families, as most of the hotel rooms can accommodate 4 people. If you would prefer to book another accommodation type, you may want to consider apartment rentals, which are the second most typical property type in Charleston. The average size of apartment rentals in Charleston is 1,020 ft², and the average price is $475 a night.
Discover Southern Charm With a Charleston Vacation Rental
Drawing almost five million visitors a year, this vision of old American is popular with good reason. Be charmed by its old-world Southern hospitality and architecture as you take a carriage ride along its cobblestoned streets. Choosing a traditional vacation home for your stay offers you a true slice of South Carolina life.
Where to find the best food in Charleston?
10 Places to Eat Like a Local Close to Charleston Vacation Rentals
1. The Glass Onion: This diner serves up deviled eggs, a range of sandwiches and several other tasty options, all with a friendly Southern welcome.
2. Leon's Fine Poultry & Oysters: Head to Leon's for quality meat and seafood dishes. A must-eat treat is the Charbroiled oysters with peppery fried chicken.
3. Fig: The menu here features dishes that fuse Southern American and French techniques. Their specialty is the fish stew Provencal.
4. Bertha's Kitchen: Bertha's is quite simply a city institution, serving delectable dishes such as lima beans, fried fish, and chicken.
5. Fleet Landing: Grab a fresh seafood dish and sit on the outside deck to enjoy the beautiful views while you dine.
6. Tattooed Moose: This downtown café will satisfy your desire for comfort food favorites such as sandwiches, fries, and beer.
7. Edmund's Oast: This modern bar and restaurant has a menu of sophisticated French and Southern dishes including BBQ escargot, tempura catfish, and charcuterie platters.
8. The Macintosh: "The Mac" has a loyal following thanks to its delicious bone-marrow pudding, burgers, and deckle of beef.
9. The Ordinary: For mouthwatering seafood, head down to The Ordinary. Their specialties include fried oysters, Uni tacos, and red snapper ceviche.
10. Fat Hen: Using locally-sourced and seasonal produce, Fat Hen is loved for their innovative French delicacies.
What are the top sights in Charleston?
The 5 Best Beaches In and Around Charleston
1. Folly Beach: This laid-back beach has gentle waves for surfing, and is a great place to go kayaking or boating to spot dolphins.
2. Isle of Palms: This family-friendly beach offers plenty of exciting activities such as fishing, boating, swimming, and surfing.
3. Bull Island: Visit Bull Island and stroll along 7 miles of unspoiled beaches. Head to Boneyard Beach to explore the remains of an amazing water-sunken forest.
4. Edisto Beach: This quiet beach has calm waters which are perfect for swimming with kids. Nearby, you'll find Jeremy's Inlet, which is a great spot for treasure hunting.
5. Beachwalker Park: Set on Kiawah Island, this 11-mile stretch of white-sand beach is a lovely place to bask in the sun and play with your pet.
What are the best places to discover the arts and culture of Charleston?
Doing the Charleston
Just like in a Tennessee Williams play, Charleston is charged with Southern atmosphere. Laze on the veranda and watch the world go by, but don't miss the Old Slave Mart museum, which provides fascinating insight into the challenges faced by slaves arriving in America in the mid 1800s. Afterwards, stroll along Gateway Walk, a path that connects four of the city's most beautiful churches.
Don't miss out on hearing some of the music that's key to Charleston's history, namely Gershwin, gospel, jazz and Civil War songs, at the regular Sound of Charleston events. Carifest happens during American Heritage Month (July), and is a lively celebration of Caribbean culture.
What are the best activities for families in Charleston?
Best Things to do in Charleston with Kids
Take misbehaving kids down to the Old Exchange and Provost Dungeon, the historical center of Charleston's civic life. Costumed guides talk visitors through the exhibits, making lessons on the Revolutionary War fun and accessible for children.
Children and teenagers alike will love time on the beaches of Charleston. Head to Isle of Palms for volleyball and water sports, and be sure to look out for the bottlenose dolphins.
What are the best nightlife spots in Charleston?
5 Awesome Craft Breweries Near Your Charleston Accommodation
Charleston takes pride in its world-class craft beers, with many taprooms where guests can sip delicious, local brews.
1. Holy City Brewing: Based in a former warehouse, this popular brewery and tap room has a vast range of their own beers on tap and regularly hosts live music.
2. Freehouse Brewery: With a pretty location by the Ashley River, this brewery uses organic ingredients to produce outstanding beers.
3. Rusty Bull Brewing Co.: Rusty Bull is a newcomer to Charleston's brewing scene but is quickly growing in reputation.
4. Westbrook Brewing Co.: This recently refurbished taproom serves a large variety of pale ales as well as Thai Witbier. Guests can also tour the brewery to learn about the fascinating brewing process.
5. Oak Road Brewery: Oak Road are known for their use of real fruit in their beers. The Percy, made from pineapple, is a favorite among locals.
What are the best events and festivals in Charleston?
7 Awesome Annual Events in Charleston Worth Visiting for
1. Charleston Pride Festival: Taking place each September, this event celebrates the LGBTQ community's diversity and cultural heritage. Attendees are treated to great music, comedy, food, and the colorful Pride Parade.
2. Fashion Week Lexus Charleston: Fashion Week is an extravaganza of high-end and cutting-edge fashion. Experience the glitz and glamor at events happening across March, June, and September.
3. Restaurant Week: Each January, Restaurant Week offers guests the chance to indulge in different cuisines at discounted prices.
4. Wine + Food Festival: Yet more tasty treats are on offer in Charleston each March at this event that celebrates the city's culinary culture and history. Sample gourmet dishes at the Culinary Village, spoil yourself with a Signature Dinner, and take part in workshops.
5. Arts Festival: Each fall, art lovers can experience thought-provoking performances, visual media, and sound art from celebrated artists at venues across the city.
6. 4th July Blast: Head to Charleston's 4th July celebrations to enjoy great music, food, and dazzling fireworks.
7. Holiday Festival of Light: Using more than 2 million illuminated lamps, this festival features amazing light displays that will get you in the mood for the holidays.
What are the must-see attractions in Charleston?
5 Must-See Attractions on Your Charleston Vacation
1. Magnolia Plantation and Gardens
Magnolia Plantation was listed among 'America's most beautiful gardens' by Travel and Leisure Magazine. Founded by the Drayton family in 1676, it's witnessed the history of America unfold. Attractions include the Nature Train, the Rice Field Boat Tour, a Zoo and the idyllic Swamp Garden.
2. Fort Sumter
Jutting into the Atlantic, Fort Sumter is one of the defining features of Charleston Bay. The first military conflict of the American Civil War took place here, while today, you'll find a number of National Monuments and one of the best views of the Bay.
3. Middleton Place Garden
Filled with colorful flower beds, America's oldest landscaped gardens were first laid by Henry Middleton in 1741. Following the design of the gardens at Versailles Palace in France, these gardens have a similarly grand atmosphere. Don't miss the Butterfly Lakes, which take the shape of our fluttering friends.
4. City Market
This market dates back to 1804 and has helped define the identity of Charleston ever since. Day and night markets offer visitors an array of products, including traditional sweetgrass baskets.
5. Drayton Hall
An elegant Georgian house in the Palladian style, Drayton Hall was founded in 1738, making it the oldest preserved plantation house in America. Guided tours are the best way to absorb the rich history of this fascinating piece of American cultural heritage.
Frequently Asked Questions
How much does it cost to rent a vacation rental in Charleston?
The average nightly price for vacation rentals in Charleston is $80.
How many vacation rentals are available to book in Charleston?
There are currently 2545 vacation homes in Charleston to browse and book for your next trip.
What amenities are most popular for vacation homes in Charleston?
The most popular amenities for home rentals in Charleston include accommodations that have: internet, TVs, and pools.
How many vacation rentals are in Charleston?
Charleston has 2545 Hotel rooms and Apartment rentals on offer to rent.
Are pets allowed in vacation rentals in Charleston?
If traveling with a dog in Charleston, 8% of vacation rentals allow pets.
What's the best time of year to travel to Charleston?
Charleston has its warmest time of year around July and August, with average nightly prices being around $80.
We list offers from thousands of providers, including: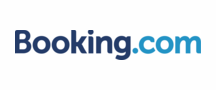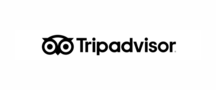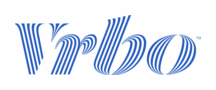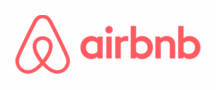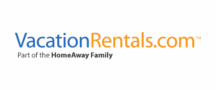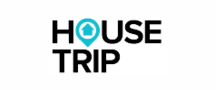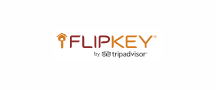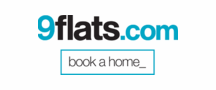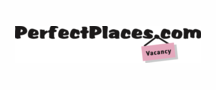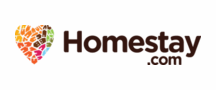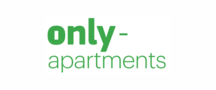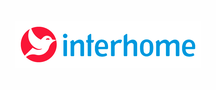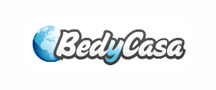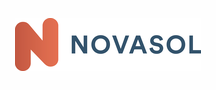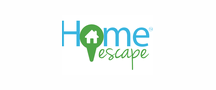 Vacation Destinations Near Charleston
Explore More Vacation Ideas