Choose the perfect vacation rental
Save up to 70%
Best Vacation Home Deals in Cape Cod
Find the perfect vacation rental for as little as $91 per night by searching through the 10357 options available in Cape Cod. The website HomeToGo instantly compares all of these rentals so you can save up to 70%!
Recommended Vacation Rentals in Cape Cod
Find your perfect vacation rental in Cape Cod: from $91 per night
Vacation rentals with Wi-Fi
Vacation rentals and apartments with air conditioning
Apartments and vacation rentals with a kitchen
Popular Rental Amenities in Cape Cod
Our search page's filters will help you find your dream vacation rental in Cape Cod. HomeToGo's data reveals that "internet" and "TVs" are the most frequently provided amenities in Cape Cod. Not as many vacation homes in Cape Cod are available if you enjoy soaking in the hot tub or if you need a crib for your baby as "cribs" and "hot tubs" are not very popular amenities in this destination.
Price and Availability Index in Cape Cod
Vacation Rental Price Information in Cape Cod
Rental Availability Information in Cape Cod
7-Day Weather Forecast in Cape Cod
Accommodations for your vacation in Cape Cod
More than half of the offers (54.3%) in Cape Cod are house rentals. They are the most prevalent accommodations in this destination. Additionally, house rentals in this destination have a median price $583 a night as well as an average size of 1,800 ft². Moreover, these accommodations are optimal for large groups, as most can welcome 8 vacationers. Vacationers who prefer something else will also find many hotel rooms, which are the second most popular property type in Cape Cod. These properties cost $286 per night on average and have an average size of 380 ft².
Book a Vacation Rental in Cape Cod - a Cultural, Historical, & Natural Gem
Shaped like a narrow arm, Cape Cod is one of the most distinctive geographical features on the New England coast. It was the site of the Pilgrims' first landing and once the home of the native Nauset people. Cape Codders are welcoming people, comprising fishermen, farmers, artists, writers, retirees, factory workers, and more. This beautiful fishing and whaling spot is one of the Atlantic Coast's hottest destinations.
Getting to Your Cape Cod Accommodation
By air
Visitors usually fly into Logan International Airport in Boston or Rhode Island's T. F. Green Airport, situated just south of Providence. Cape Cod also has its own public airport, Barnstable Municipal Airport, which is served by charters and some commercial flights. The easiest way to get to your Cape Cod beach rental is by taxi. To explore the whole region at a leisurely pace, you may also consider renting a car.
By car
From Providence
It is best approached via Interstate 95 to Interstate 195 to MA-25. That'll take you to the Bourne Bridge. From there, just get on on Route 6 and you'll reach your destination in no time. To avoid commuter traffic around Providence, Fall River, and New Bedford, leave Providence at noon.
From New York City
You have two options. If you're going to Falmouth or Woods Hole, take the Interstate 195 to MA 25/28 South and cross the Bourne Bridge. If you're heading to Hyannis, Sandwich, or other popular Cape points, avoid the Bourne Bridge. Instead, take Route 6 East just before Bourne Bridge. Continue north and east to Sagamore Bridge where you can cross the canal.
From Boston
This is typically a 90 minute drive. Your biggest goal is to avoid commuter traffic in Boston, so leave the city as soon as possible, preferably before 1pm on weekdays. Take Route 3A, the "scenic route" and enjoy some gorgeous little seaside towns, including the historic town of Plymouth.
Where to find the best food in Cape Cod?
Cape Cod Cuisine
Forego the usual burgers and shakes during your trip and tuck into some sumptuous buttered lobsters, fried clams, mussels, and Nantucket scallops at one of many traditional clam shacks in Cape Cod. Follow this up with a legendary New England clam chowder or lobster roll. Recommended restaurants include Añejo Mexican Bistro & Tequila Bar in Falmouth, which pleases diners with its codfish tacos and jack cheese enchiladas, or the Brazilian Grill in Hyannis for delicious Portuguese-style soups.
The food paradise of Provincetown is lined with waterside restaurants serving inventive seafood dishes. The wine and beer tours conducted by Cod Beer, Cape Cod Winery, and Truro Vineyards are worth checking out too.
What is the weather like in Cape Cod?
The Best Time to Visit Cape Cod
The best time to visit is during the months of April, May, October, and November. The weather is still pleasant during these months and Cape Cod beach rentals are typically more affordable, whereas summer gets predictably crowded with families, and rental prices rocket with such high demand. Winters are chilly, yet still appeal to certain kinds of travelers in search of solace and beauty.
What are the top sights in Cape Cod?
3 Family-Friendly Activities
1. Check out one of the many beaches
Meadow Beach is home to a profusion of sunken ships that can be explored from both land and sea. It is also a great place to spot seals. Breakwater Beach in Brewster is well-suited to families with kids who love water, as its low tides and calm waters make it the ideal spot for safe swimming. Sandy Beach is perfect for swimming, hiking, saltwater fishing, or just to catching a glimpse of the local red foxes and shorebirds.
2. Saddle up and go for a cycle
The Cape Cod Canal Bikeway is a 14.1 mile trail that is suitable for all skill levels. The Shining Sea Bikeway offers stunning ocean views and is home to a plethora of bird species. The Province Lands Bike Trail is shorter but steeper, with exciting bends and beautiful lakes.
3. Go diving at the Stellwagen Bank National Marine Sanctuary
Keen scuba divers are invited to explore the boulder-laden waters around the Cape, rich with biodiversity and mystery. Those who choose to join a diving charter will have the chance to see schooling fish, dozens of lobster holes, and other fascinating marine life.
What are the best places to discover the arts and culture of Cape Cod?
Art and Culture in Cape Cod
1. Cape Cod Museum of Natural History
Learn about local ecology and wildlife at this informative yet compact museum in Brewster. Its calendar is full of family-friendly activities, as well as lectures on Cape Cod's wildlife and marine animals.
2. Cape Cod Museum of Art
Showcasing the very best artists that Cape Cod has to offer, from past and present, this charming cultural center in the town of Dennis has a variety of installations and artwork that will appeal to the whole family.
3. Provincetown Pride
Provincetown enjoys a reputation as a gay-friendly capital, with a large LGBT population and many gay bars and other social hotspots. In June, the town hosts a colorful outdoor carnival to celebrate Pride month that is well worth checking out.
What are the best activities for families in Cape Cod?
Where to Surf and Swim Near Your Cape Cod Vacation Rental
1. Bound Brook Island Beach in Wellfleet
This beautiful paradise is tucked behind towering sand dunes and carpets of thick beach grass. Voted one of Coastal Living's "10 Best Secret Beaches in the US", Bound Brook Island Beach is a fantastic place for sweeping views of the bay. To find this little gem, you'll have to navigate dirt roads and walk a few hundred yards in sand dunes, but the payoff is grand!
2. Monks Park in Pocasset
This park occupies a part of the Little Bay Conservation area in the Upper Cape. This beach offers a quiet bend to listen to the tide flow in and out. You can take in some of the best sunsets on the entire Cape.
3. Thumpertown Beach
The sandy shores welcome visitors down a wooden staircase to the calm waters. Located in Outer Cape, this beach attracts a fair share of sunbathers during summers, but in the offseason, it's a paradise for those taking a quiet stroll. This is the perfect place to book a beach house rental and soak up the sun in summer!
4. The Knob in Falmouth
It is nestled in among 70 miles of coastline. Even during the busiest summer weekends, this nature preserve is calm. To reach it, visitors must walk the mile-long pedestrian boardwalk between Quissett Harbor and Buzzards Bay that leads to "The Knob" of land, which is a part of a 12-acre nature preserve. Blue Herons and other shy shorebirds often hang out here!
Where are the unique attractions in Cape Cod?
4 Amazing Day Trips From Cape Cod
1. Explore the region by ferry
Most travelers to Cape Cod will at some point take the ferry to Nantucket and Martha's Vineyard, both so distinctive in their landscapes and cultures. Crossings are frequent and affordable compared to air travel.
2. Experience Cape Cod by rail
Kids will love the Cape Cod Central Railroad, which allows visitors to ride different novel trains, including the Cape Cod Dinner Train, the Yankee Clipper Brunch Train, and the Colonial Lunch Train.
3. Go on a seal cruise to Monomoy Island
Nature lovers will enjoy a trip to Monomoy Island, a national wildlife refuge and barrier island that boasts an amazing diversity of bird species, as well as an abundance of harbor and gray seals that call this place home.
4. Go on an unforgettable whale watching tour
Cape Cod is home to +450 species of wildlife including the pilot, minke, finback, and humpback whales, as well as dolphins, porpoises, and seals. Cape Cod is one of the most reliable spots to view these gentle giants. Check out the following providers:
Dolphin Fleet: It is down the road from Provincetown, which is a great place to stay in a vacation rental. Dolphin Fleet has multiple ships with cabins that are climate-controlled, open observation decks, and a galley offering an assortment of food and drinks.
Whale Watcher: A state-of-the-art, swift, 130-feet long, water-jet powered ship that's designed and constructed just for whale watching. There are also spacious open-air decks, well-stocked galleys, and comfortable internal cabins. Just over half a mile from the pier is a large parking lot at the Barnstable County Courthouse Complex where parking is free. Park there and take an easy 15-minute walk to the pier.
Captain John Whale Watching & Fishing Tours: You will experience unforgettable outings across Cape Cod Bay to Stellwagen Bank, where the world's largest mammals come to feed. Learn about the gorgeous whales of the North Atlantic during a 4-hour tour. Your tour guide, a professional marine biologist, will narrate your tour with fun facts and information about the mammals you are likely to see during your trip. Departing from the historic Plymouth Harbor, this presents the perfect opportunity to stay in historic vacation rentals and absorb the area's antiquity and cultural significance.
What are the must-see attractions in Cape Cod?
7 Must-See Attractions in Cape Cod
1. Cape Cod National Seashore
Spread over 43,607 acres, this area is a nature lover's delight with lighthouses, ponds, salt marshes, dunes, and more. There are great outdoor activity options too like hiking, fishing, and swimming, whilst the seashore protects 32 rare and endangered species.
2. Nobska Point Lighthouse
A notable local attraction, this lighthouse is at the location where the pilgrims first landed. There are tours in the summer months for a small fee.
3. Pilgrim Monument & Provincetown Museum
This Cape Cod landmark commemorates the pilgrims of the Mayflower ship whilst the museum is a treasure trove of historical artefacts from Provincetown's past.
4. Hyannis Harbor Light
Tucked away from view in a remote corner of the Cape, this iconic lighthouse is difficult to find but well worth the search! Those who persevere will find a immensely serene and peaceful lookout point.
5. Herring Cove Beach
An accessible beach in Provincetown, Herring Cove has amenities including a snack bar, showers and restrooms. It was also named among America's Best All-Time Beaches by the Travel Channel.
6. Heritage Museums & Gardens
An adventure park, beautiful gardens, thought-provoking exhibits and fun events make this an excellent place to visit on a family vacation.
7. Sandy Neck Light
One of the most historic landmarks in Cape Cod, this majestic lighthouse pays testament to the area's rich maritime history.
Frequently Asked Questions
How much does it cost to rent a vacation rental in Cape Cod?
The average nightly price for vacation rentals in Cape Cod is $91.
How many vacation rentals are available to book in Cape Cod?
August has the highest amount of available House rentals and Hotel rooms in Cape Cod, so you can expect plenty of offers, even for last-minute bookings.
What amenities are most popular for vacation homes in Cape Cod?
The most popular amenities for home rentals in Cape Cod include accommodations that have: internet, TVs, and grills.
How many vacation rentals are in Cape Cod?
Cape Cod has 10560 House rentals and Hotel rooms on offer to rent.
What's the best time of year to travel to Cape Cod?
Cape Cod has its warmest time of year around July and August, with average nightly prices being around $91.
We list offers from thousands of providers, including: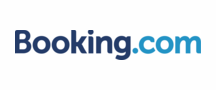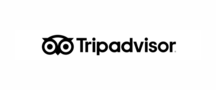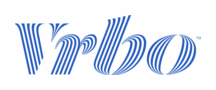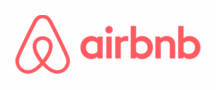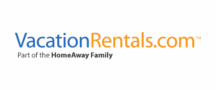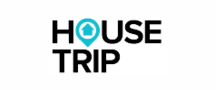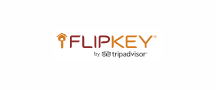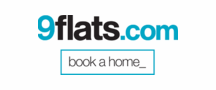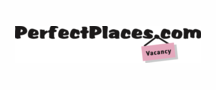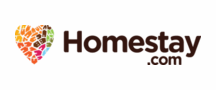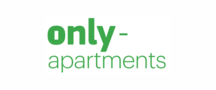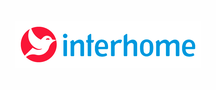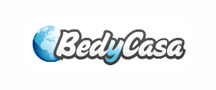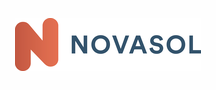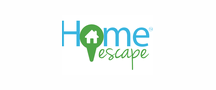 Explore More Vacation Ideas