Choose the perfect vacation rental
Save up to 27%
Best Vacation Home Deals in Broward County
Compare and find the ideal property from $85 per night by searching and comparing the 16,247 properties available in Broward County. Every one of the vacation rentals from our partner websites are immediately compared by our algorithm to help you save up to 70%.
Recommended Vacation Rentals in Broward County
Find your perfect vacation rental in Broward County: from $85 per night
Vacation rentals with Wi-Fi
Apartments and vacation rentals with a kitchen
Vacation rentals and apartments with air conditioning
Popular Rental Amenities in Broward County
Listed above are the most selected filters in Broward County and the number of rentals that have them. You can easily find a vacation rental matching your expectations in Broward County if you need internet access during your vacation or you want a rental with a pool, as most accommodations provide "internet" and "pools." You can even look for accommodations if you love sweating the stress away in saunas (811 rentals include "saunas" in Broward County) or if you want a rental with a fireplace (174 rentals in Broward County include "fireplaces").
Price and Availability Index in Broward County
Vacation Rental Price Information in Broward County
The price graph will give you the nightly price average for the upcoming months of the year. Broward County is more expensive in February (2/12 - 2/19), where prices are on average $702 a night. On the other hand, in June you will find the cheapest prices (6/4 - 6/11). Prices this week are on average $458 a night.
Rental Availability Information in Broward County
Find out the percentage of available rentals in Broward County with the graph above. The week with the least available rentals is in February (2/19 - 2/26), with only 33% of the rentals available. More accommodations are available in a week of May (5/28 - 6/4) as the booking rate is only 19%.
The Weather in Broward County
7-Day Weather Forecast in Broward County
Accommodations for your vacation in Broward County
In Broward County, hotel rooms are the most typical type of accommodation. Additionally, hotel rooms in Broward County have an average price of $338 per night and an average size of 520 ft². Furthermore, the majority of hotel rooms in Broward County can welcome groups of 5, which makes it a perfect vacation spot for medium-sized groups and families. Apartment rentals represent the second most frequent accommodation type in Broward County. These properties cost $453 per night on average and have an average size of 1,100 ft².
Enjoy the arts and nightlife at a Broward County vacation home
Home to Fort Lauderdale and Hollywood, Florida, Broward County is a popular vacation destination boasting sparkling white beaches and access to the Everglades. Staying in a beach front vacation home makes it easy to spend the day sightseeing and taking in the county's cultural activities before spending a night out on the town.
What are the best places to discover the arts and culture of Broward County?
Arts & culture in Broward County: Historic homes and live performances
Cities throughout Broward County have a multitude of artistic and cultural offerings for its visitors. Spend the day touring museums before stopping at your vacation home to freshen up for a night of live performances at the Broward Center for the Performing Arts.
The NSU Art Museum, located in Fort Lauderdale, boasts thousands of art exhibitions with a focus on international modern art. Historic homes like the Stranahan House and Bonnet House give visitors a glimpse into the history of this coastal region.
What are the best activities for families in Broward County?
Broward County for families: Everglades Gators, butterfly gardens & IMAX
Abundant sunshine and warm temperatures make Florida a popular destination for outdoor family activities, and in Broward County, an airboat tour of the Everglades is a must-do. Kids can marvel at alligators while parents enjoy stunning scenic views.
In Coconut Creek, Butterfly World is a fascinating and educational exhibit featuring birds, butterflies, and an insect museum. The Museum of Discovery and Science keeps kids entertained all day with interactive exhibits and an IMAX theater.
What are the best nightlife spots in Broward County?
Nightlife in Broward County: Casinos and cocktail lounges
Evenings in Broward County bring cooler temperatures and lively nightlife. Fort Lauderdale is home to the Seminole Hard Rock Casino Hollywood, where guests can eat, drink, or catch an exciting live performance.
Spend the entire evening in Hallandale Beach at Gulfstream Park, where visitors can shop and dine before watching horse racing or gambling at the casino. In Fort Lauderdale, bars range from high-end cocktail bars like the Blue Martini Lounge to jazz lounges, like Blue Jean Blues.
Frequently Asked Questions
How much does it cost to rent a vacation rental in Broward County?
On average, a Hotel rooms or Apartment rentals in Broward County costs $85 per night.
How many vacation rentals are available to book in Broward County?
There are currently 16,698 vacation homes in Broward County to browse and book for your next trip.
What amenities are most popular for vacation homes in Broward County?
If you're looking to book a vacation rental in Broward County, the most common amenities others search for are houses with internet, pools, and TVs.
How many vacation rentals are in Broward County?
Broward County has 16,698 Hotel rooms and Apartment rentals on offer to rent.
Are pets allowed in vacation rentals in Broward County?
Yes, there are 1,525 vacation homes in Broward County that allow pets, with an average price of $668 per night.
What's the best time of year to travel to Broward County?
If booking a vacation rental in Broward County, consider that rainy season is usually in September or June, with February often being the driest.
We list offers from thousands of providers, including: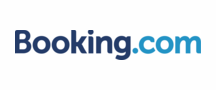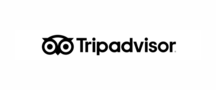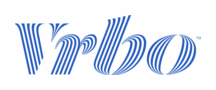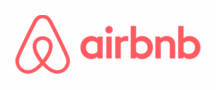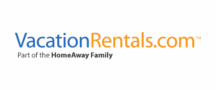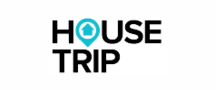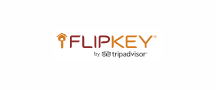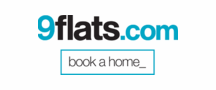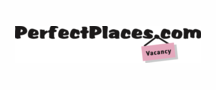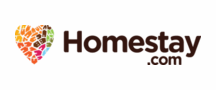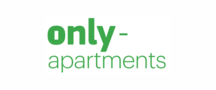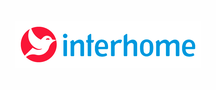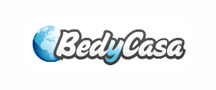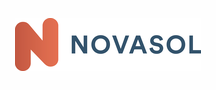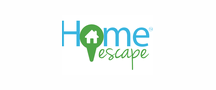 Explore More Vacation Ideas
More popular destinations in Broward County