Choose the perfect vacation rental
Save up to 85%
Best Vacation Home Deals in Breckenridge
Compare and find a vacation rental that matches your expectations among the 8160 fantastic properties from 30 vacation rental websites in Breckenridge. Each of the accommodations from the different providers are instantly compared by our algorithm to help you save up to 85%.
Recommended Vacation Rentals in Breckenridge
Find your perfect vacation rental in Breckenridge: from $118 per night
Vacation Houses With Pools
Dog-Friendly Vacation Rentals
Best vacation rentals with a balcony
Popular Rental Amenities in Breckenridge
Use filters to look for an accommodation meeting your requirements among the 8056 properties in Breckenridge. You can easily search and find a vacation rental matching your needs in Breckenridge if you need internet access during your vacation or you want to tune out with some TV time, as most accommodations include "internet" and "TVs." You can also look for a rental in Breckenridge if you want to hang out and relax outside as 314 of the accommodations there include "yards."
Price and Availability Index in Breckenridge
Vacation Rental Price Information in Breckenridge
This graph displays the average prices for the next twelve months in Breckenridge. It is during a week of December (12/25 - 1/1) that you will find the highest prices for the next 12 months. The cheapest week to book a vacation rental is in May (5/14 - 5/21).
Rental Availability Information in Breckenridge
Check out the graph above to find out how many accommodations are available in Breckenridge(in %). The week with the least available rentals is in December (12/25 - 1/1), with only 7% of the rentals available. On the contrary, only 10% of the rentals are booked during a week in April (4/23 - 4/30).
The Weather in Breckenridge
7-Day Weather Forecast in Breckenridge
Accommodations for your vacation in Breckenridge
In Breckenridge, more than a quarter of the properties are house rentals, which represent 29.28% of its listed properties. In addition, they have an average size of 2,700 ft² as well as an average price of $1,106 per night. Furthermore, this type of property is ideal for large groups, as the majority of house rentals can host 10 guests. Users who prefer something else can also find many apartment rentals, which are the other most popular accommodation option in Breckenridge. The average size of apartment rentals in Breckenridge is 1,100 ft², and the average price is $746 per night.
Consider Breckenridge vacation rentals for winter or summer
Known simply as Breck to locals, the mountain town of Breckenridge packs a punch with its myriad of shopping and dining options, its historic Main Street, and world-renowned skiing. Families with kids will cherish a vacation here, so consider a booking Breckenridge vacation home today.
How to get to Breckenridge?
Flying In
Breckenridge is served by Denver International Airport, which is a comfortable two-hour drive away. Jump in a taxi or hire a car to get to the center of Breckenridge. Other domestic and local flights land at Colorado Springs Airport airport and Eagle County Regional Airport.
Where to find the best food in Breckenridge?
Dining and More
Enjoy the region's locally-brewed beer on the sunny decks facing the Ten Mile Range. Once the sun goes down, the town erupts in celebrations as local musicians perform jazz, rock 'n' roll, reggae, or alternative rock gigs at various clubs.
For something quieter with the family, catch a hearty warm meal at one of Breckenridge's local taverns. Fine-dining restaurants often boast compelling mountainside views and offer diners a choice between freshwater fish or wild game served with veggies. Foodies will be spoiled in Breckenridge, with a plethora of Continental, Italian, Japanese, Asian, and Mexican options on hand.
What is the weather like in Breckenridge?
Always a Good Time to Visit
Summer is a great time to visit, as this is when cultural activities are at their peak. Be sure to book Breckenridge vacation rentals well in advance though. For those who prefer some peace and quiet, September is probably your best bet as Breckenridge vacation homes are usually discounted around this time. Winters are the perfect time for hitting the ski slopes.
What are the top sights in Breckenridge?
Mountain Sights
With four snowy peaks and over 2,300 acres of skiing, Breckenridge is a dream destination for winter sports enthusiasts. Try your hand at downhill and cross-country skiing — the BreckConnect Gondola will take you up the mountain in no time. Summer brings access to a series of nature trails lined with wild flowers and streams.
For a more cultural sojourn, try the Historic Walking Tour of Breckenridge and pass by stately houses and log cabins. The Breckenridge Haunted Tour includes the restored William H. Briggle Victorian home and other eerie locations. Continue on a theme with the Tombstone Tales at Twilight Tour, which provides a close-up look at exquisitely-crafted gravestones.
For insights into the region's gold-mining past, consider a Golden Horseshoe Tour, a Washington Gold Mine Tour, or a Lomax Placer Mine Tour. Shopaholics will love the stores in the historic town center, offering everything from jewelry, souvenirs, and toys to ski rentals.
What are the best places to discover the arts and culture of Breckenridge?
Art and Culture
This quaint yet lively mountain town really takes its culture and art seriously. Recommended is a visit to the Victorian-style Barney Ford Victorian House, which honors the legend of civil rights leader Barney L. Ford. The Edwin Carter Discovery Center houses interactive exhibits and a hands-on taxidermy workspace. For a sneak peek at the 100-year-old history of skiing, the Summit Ski Exhibit awaits.
The Arts District is a pedestrian zone featuring resident artist facilities, workshops for demonstrations, lecture spaces, and galleries. Come and enjoy the vibrant visual and performing arts scenes interspersed with crafts, film, cooking, healing arts, design, and creative writing.
Where are the unique attractions in Breckenridge?
Day Trips and Excursions
While in Breckenridge, plan a day trip to Colorado's Wine Country, home to over 70 wineries and local vineyards. The region's five rivers are perfect for fishing, rafting, and kayaking. Alternatively, imagine being pulled through snowy woods by a robust team of sled dogs! Consider a hot air balloon ride for bird's-eye views of the gorgeous mountains. After a hard day's exploration, unwind back at your Breckenridge vacation rental.
What are the best events and festivals in Breckenridge?
Festivals and Regular Events
Breckenridge thrills vistors with its jam-packed cultural calendar. The year kicks off with Ullr Fest, a weeklong festival that honors the mythical Norse God of Winter. Skiers and snowboarders are often spotted donning horned Viking hats during this fest.
Next comes Mardi Gras in the Mountains, where locals organize annual Fat Tuesday celebrations. Summer features the Breckenridge Festival of Film, Breck Bike Week, and Independence Day festivities. Classical and non-classical concerts by the Breckenridge Music Festival Orchestra take place all summer at the Riverwalk Center. Kids can revel in the profusion of magic, music, juggling, and dance performances. You'll definitely need to book your Breckenridge vacation rentals early to get a spot during summer!
Oktoberfest is well-attended by culture and beer fans. The year closes with a tree-lighting ceremony and snow events such as the Budweiser International Snow Sculpture Championships. The Lighting of Breckenridge is a truly magical affair that needs to be seen to be believed, with carol singing, Christmas trees, stars, and stunning lights.
Breckenridge is a fairyland tucked away in the mountains. Book your Breckenridge vacation rental property today!
What are the must-see attractions in Breckenridge?
Natural wonders at Breckenridge
Breckenridge Ski Resort
One of the most-visited ski resorts in the western hemisphere, Breckenridge hosts the annual Winter Dew Tour every December. A range of trails for all ski levels make it a fun family outing.
Breckenridge Nordic Center
A quick drive from downtown Breckenridge, the center beckons with forests and sweeping mountain views. Even beginners can ski and snowshoe thanks to trained instructors.
Breckenridge Welcome Center
Through its interactive displays, the museum presents the town's progression from a Native American settlement into a bustling gold mining town, and later a popular ski destination.
McCullough Gulch
Loved by families and anglers, the trail features waterfalls, wildlife and breathtaking lake views. The trail is recommended for active families because of its moderate difficulty.
Boreas Pass Road
Boreas Pass Road features excellent trails for snowshoeing and cross-country skiing. At 3,500 m, visitors are treated to views of Mount Silverheels and the Tenmile Range. You'll need warm clothing up here.
Frequently Asked Questions
How much does it cost to rent a vacation rental in Breckenridge?
On average, a House rentals or Apartment rentals in Breckenridge costs $118 per night.
How many vacation rentals are available to book in Breckenridge?
There are currently 8056 vacation homes in Breckenridge to browse and book for your next trip.
What amenities are most popular for vacation homes in Breckenridge?
The most popular amenities for home rentals in Breckenridge include accommodations that have: internet, TVs, and fireplaces.
How many vacation rentals are in Breckenridge?
Discover 8056 vacation rentals available to book in Breckenridge.
Are pets allowed in vacation rentals in Breckenridge?
Finding a cabin rental in Breckenridge that allows dogs is definitely possible, with 206 pet-friendly homes on offfer.
What's the best time of year to travel to Breckenridge?
Breckenridge has its warmest time of year around July and August, with average nightly prices being around $118.
We list offers from thousands of providers, including: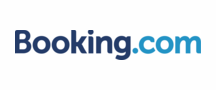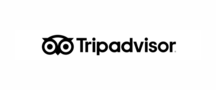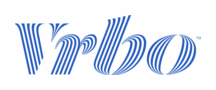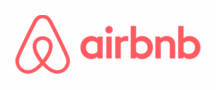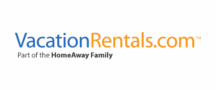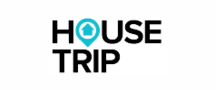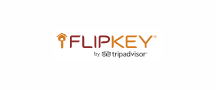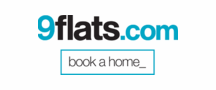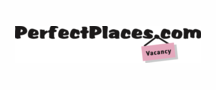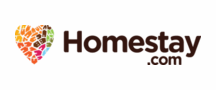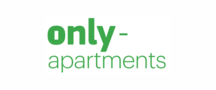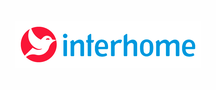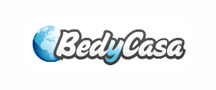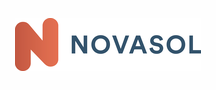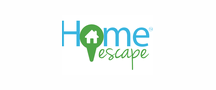 Vacation Destinations Near Breckenridge
Explore More Vacation Ideas