Choose the perfect vacation rental
Save up to 88%
Best Vacation Home Deals in Big Bear Lake
Book a dreamlike vacation home from $137 per night by exploring the 5502 options being offered in Big Bear Lake. HomeToGo, a vacation rental search engine, instantly sorts all of these vacation rentals so you can save up to 88%!
Recommended Vacation Rentals in Big Bear Lake
Find your perfect vacation rental in Big Bear Lake: from $137 per night
Vacation rentals with Wi-Fi
Vacation Rentals With Fireplaces
Apartments and vacation rentals with a kitchen
Popular Rental Amenities in Big Bear Lake
Check above for the most selected filters in Big Bear Lake and the number of accommodations that offer them. In Big Bear Lake, 3,132 rentals provide "internet". So, if you can't imagine a vacation without internet, use the internet filter to compare these accommodations. Plan your vacation in advance if you want a rental providing a crib or you want a rental with a sauna. There are just 34 listed properties with "cribs" and 118 rentals providing "saunas."
Price and Availability Index in Big Bear Lake
Vacation Rental Price Information in Big Bear Lake
Rental Availability Information in Big Bear Lake
The Weather in Big Bear Lake
7-Day Weather Forecast in Big Bear Lake
Accommodations for your vacation in Big Bear Lake
In Big Bear Lake, more than half of the 5924 vacation accommodations are house rentals, which represent 53.57% of its available properties. Additionally, house rentals there have an average price of $851 a night as well as a median size of 1,630 ft². Moreover, house rentals are ideal for large groups, as most can accommodate 8 people. Vacationers who prefer another type of acommodation will also find many hotel rooms, which are the second most popular accommodation type in Big Bear Lake. These accommodations cost $325 a night on average and have an average size of 650 ft².
Big Bear Lake Vacation Rentals: Take in the Stunning Lake Views
Big Bear Lake lodges are the perfect place to call home during your vacation. Strike gold with ideal skiing conditions at Snow Summit and Bear Mountain, whose pristine slopes offer exceptional skiing year round. Discoveries of both cultural and scientific kinds also await you at Big Bear, as do its incredible bears.
How to get to Big Bear Lake?
How to Get to Your Big Bear Lake Cabin
By car: If driving from Los Angeles, take the highway 330 and then highway 18. The total journey time is around two hours.
By air: Though Big Bear Lake has its own airport, most commercial flights to the area land at Ontario International Airport. From here, it's a 90 minute drive to the city.
By train: From L. A. Union Station, take the train to San Bernardino Station then drive or take a taxi from there.
What are the top sights in Big Bear Lake?
Where to Fish at Big Bear Lake
1. Boulder Bay Park: Head to this beautiful public park on Big Bear Lake to fish and enjoy live music from the bandstand.
2. Cantrell Fishing Guide Service: Novices and experienced anglers alike can raise their game with support from the knowledgeable guides.
3. Big Bear Charter: Head out with the friendly guides at Big Bear Charter to fish for carp, trout, catfish and more. They also welcome children and pets onboard.
What are the best activities for families in Big Bear Lake?
Where to Swim Close to Your Big Bear Lake Lodge
Whichever vacation rental you choose in Big Bear Lake, you'll never be far from somewhere to cool off.
1. Meadow Park: This is a top choice for families.
2. East Boat Ramp Beach: Perfect for splashing about, the beach also features a great fishing dock, picnic tables, and restrooms.
3. Garstin Island: Made of granite boulders, this island is perfect for adventurous swimmers.
Where are the unique attractions in Big Bear Lake?
Learn More About California's Gold Rush
Named after William Holcomb who found gold here and started the largest gold rush in the region, Holcomb is a registered Historical Landmark. The Ranch lets children and young people get involved in traditional ranching, outdoor activities, and hiking in this incredible natural landscape. Even when you don't find literal gold, you'll feel like you have after discovering the scenery in Holcomb.
What are the must-see attractions in Big Bear Lake?
5 Must-See Attractions Near Big Bear Lake
1. Bear Mountain
A gaggle of world-class athletes hails from Bear Mountain, Southern California's largest ski and snowboard education area. The innovative park includes exciting features like Red Bull Plaza and The Scene. With a futuristic snow-making system, Bear Mountain is a safe bet for ideal ski conditions throughout the season.
2. Snow Summit
240 acres of pristine ski slopes surround this luxurious family ski and snowboarding resort. Exceptional instructors make learning new skills enjoyable, and you can even try out exciting new experiences like Night Skiing sessions and the dynamic Tube Park. Big Bear Lake lodges are an economical accommodation choice for big groups of skiers.
3. Moonridge Animal Park
Saving a huge variety of species since the sixties, this Animal Park rehabilitates orphaned and imprinted animals. Naturally, grizzly and black bears are important guests, but there are also cougars, wolves, and eagles among the 80 species represented at this fascinating zoo.
4. Big Bear Discovery Center
It is the mission of this discovery center to connect people to the mountains. Over 180,000 visitors flood in each year to experience exhibits, eco-tours, and special events. Concerts, theater productions, and cultural events are just some of the exciting happenings at this interactive center for the natural world.
5. Big Bear Solar Observatory
Remember the story of Icarus who flew too close to the sun? Now Big Bear Solar Observatory has the equipment needed to peer at the source of life on our planet: the sun. A six foot long new solar telescope informs research at this dynamic center for scientific research. Be part of the Astronomy Outreach Network, and find out about the latest insights first hand.
Frequently Asked Questions
How much does it cost to rent a vacation rental in Big Bear Lake?
The average nightly price for vacation rentals in Big Bear Lake is $137.
How many vacation rentals are available to book in Big Bear Lake?
March has the highest amount of available House rentals and Hotel rooms in Big Bear Lake, so you can expect plenty of offers, even for last-minute bookings.
What amenities are most popular for vacation homes in Big Bear Lake?
The most popular amenities for home rentals in Big Bear Lake include accommodations that have: internet, TVs, and grills.
How many vacation rentals are in Big Bear Lake?
Big Bear Lake has 5596 House rentals and Hotel rooms on offer to rent.
Are pets allowed in vacation rentals in Big Bear Lake?
Finding a cabin rental in Big Bear Lake that allows dogs is definitely possible, with 1,194 pet-friendly homes on offfer.
What's the best time of year to travel to Big Bear Lake?
If booking a vacation rental in Big Bear Lake, consider that rainy season is usually in December or February, with June often being the driest.
We list offers from thousands of providers, including: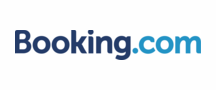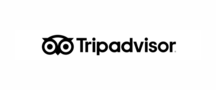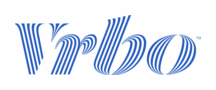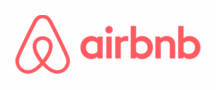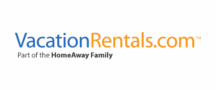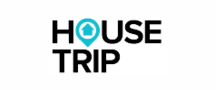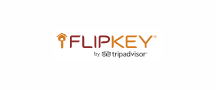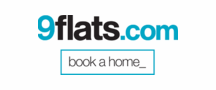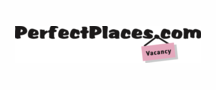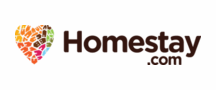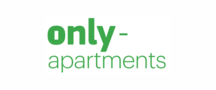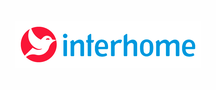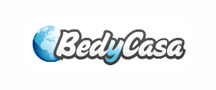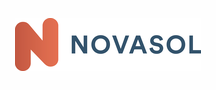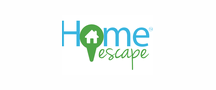 Vacation Destinations Near Big Bear Lake
What are the top neighborhoods in Big Bear Lake?
Explore More Vacation Ideas