Choose the perfect vacation rental
Recommended Vacation Rentals in Beckley
Find your perfect vacation rental in Beckley: from $56 per night
Vacation Houses With Pools
Dog-Friendly Vacation Rentals
Apartments With Balconies or Patios
Popular Rental Amenities in Beckley
Many vacationers pay a closer look at the vacation rentals providing a pool. Many of the properties have one there. Also, vacation rentals with pools in Beckley cost, on average, $93 a night. Most of the available rentals with pools are hotel rooms. Among these accommodations, 0 of them are within 2 miles of water.
Explore Great Destinations with a Vacation Rental in Beckley, WV
Founded in the 1830s, Beckley, West Virginia is a vacation destination popular with visitors from all over. It proudly touts its Appalachian heritage that draws its identity from the surrounding mountains. A number of educational institutions also provide Beckley with youthful energy. The city has plenty of accommodation options, including spacious apartment and house rentals. Lodgings come equipped with comfortable amenities to make your stay a comfortable one.
Where to find the best food in Beckley?
Great Dining Options in Town
Beckley has plenty of restaurants that are sure to satisfy. For great Mexican cuisine, check out Campestre Mexican Bar & Grill on Harper Rd. They use some of the freshest local ingredients to prepare delectable salads, nachos, and fajitas. There's also an impressive drink menu with various beers, margaritas, tequilas, and spirits.
King Tut Drive-In is a quirky local mainstay worth visiting. It serves tasty American favorites including cheeseburgers, hot dogs, and mac & cheese. Their incredible selection also includes pizza burgers, coconut, and chocolate cream pies. The staff here proudly bake bread and pies using Depression-era recipes from the region.
Another must-visit eatery is Padrinos Italian Restaurant in the Beckley Crossing Shopping Center. You'll love their Italian selections like sandwiches, wood-fired pizzas, and baked spaghetti. The friendly staff's service makes it an excellent place to dine with the family, and you'll find it easy to relax and enjoy your meal in this no-nonsense setting.
What are the best activities for families in Beckley?
Fun Activities with Kids
Beckley is a fantastic place to take your children out for some thrilling activities that will exercise both bodies and minds. Start by visiting New River Park on Ewart Ave. There's a woodland area with an expansive playground, or have some splash time in the outdoor pool. When you've had your fill of fun, relax at the reservable picnic shelters, which come with electric hookups and grills. There are also walking trails available to enjoy more of the site's natural beauty.
At the Youth Museum of Southern West Virginia, your children will experience local life from their perspective. Based out of four boxcars, the museum also includes a recreated homestead that recalls early settler life. It's next to the Exhibition Coal Mine landmark which makes for a fuller historical experience. Ansted's Mystery Hole is a fascinating site that intrigues children and adults alike. The tour here is sure to enlighten and make your head spin with its phenomena that seem to defy the laws of science.
What are the best nightlife spots in Beckley?
Evening Adventures Out
Beckley is home to numerous evening entertainment options. Exploring them is a great way to get to know the city and its locals. Head to Melody's for a range of eclectic live music. Bands covering a range of genres play this venue, and there's also open mic nights for those looking to get their big break. For signature cocktails, try Logan's Roadhouse in Cranberry Creek Shopping Center. Enjoy your drinks in the bar section, alongside a menu of great food in case you're also hungry.
Theatre West Virginia is a fun choice for quality musical productions. Founded in 1955, this outdoor theater company has played to more than a million visitors over the years. It's a showcase of West Virginia's unique culture. During the summer season, the company puts on a diverse series of musicals, with pre-show music for selected shows. The evening shows in the amphitheater setting are magical.
Where are the unique attractions in Beckley?
Local Attractions and Wonders
You'll find it hard to run out of exciting destinations to visit during your stay in Beckley. Little Beaver State Park, a short trip east of the city, sits on the shores of its namesake body of water. This 562-acre site is a great site for fishing, and has almost 20mi of trails for hikers. Numerous picnic areas in the park provide families with plenty of space to unwind. Enjoy views of the tranquil water, lined by thick stands of trees.
The ruins of the former Alfred Beckley Mill in Beaver is one of the area's most notable historical landmarks. Learn about the city's history here and explore the well-maintained trails that lead to the site. Another interesting destination is Crab Orchard's Daniel Vineyards, where you can taste some of the region's finest wines amidst the scenic backdrop of the Appalachians. The self-guided tours of the vineyards provide intriguing insights about the conservation farming and wine production processes.
We compare more than 1,300 providers, including: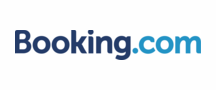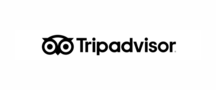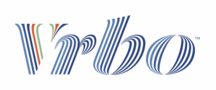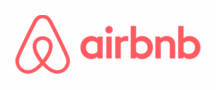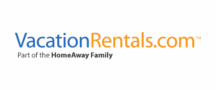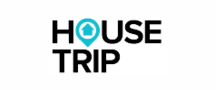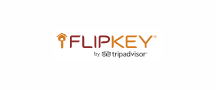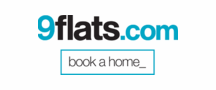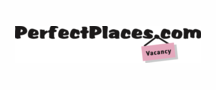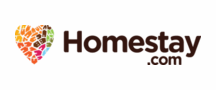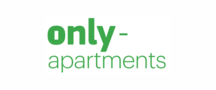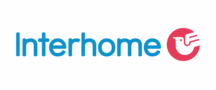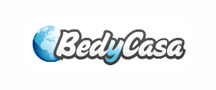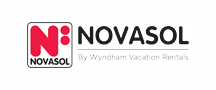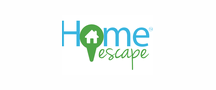 Vacation Destinations Near Beckley
Vacation Rentals