Choose the perfect vacation rental
Save up to 48%
Best Vacation Home Deals in Baltimore
Compare and find a vacation home that fits your criteria among the 2,216 welcoming accommodations from several partner websites in Baltimore. With HomeToGo, you can immediately search and compare the prices of each available rental to discover the best price and save up to 48%.
Recommended Vacation Rentals in Baltimore
Find your perfect vacation rental in Baltimore: from $60 per night
Vacation rentals with Wi-Fi
Apartments and vacation rentals with a kitchen
Vacation rentals and apartments with air conditioning
Popular Rental Amenities in Baltimore
Check above for the most frequently used filters in Baltimore and the number of accommodations that provide them. In Baltimore, 1,654 rentals offer "internet". So, if you need internet access during your vacation, use the internet filter to compare these accommodations. Plan your vacation in advance if you plan to go fishing or you want a rental with a jacuzzi. There are just 17 listed properties including "fishing" and 26 rentals including "hot tubs."
7-Day Weather Forecast in Baltimore
Accommodations for your vacation in Baltimore
In Baltimore, many of the accommodations are hotel rooms, which represent 63.05% of its accommodations being offered. Additionally, hotel rooms in this destination have a median price $298 per night as well as an average size of 410 ft². Furthermore, this specific type of accommodation is excellent for couples and small groups, as the majority of hotel rooms can accommodate 3 guests. If you are searching for another type of accommodation, you can look for many other available options, such as apartment rentals, which are the other very typical property type in Baltimore. The average size of apartment rentals in Baltimore is 1,020 ft², and the average price is $344 per night.
Explore historic Baltimore with a vacation home
Known as "Bawlmer" to locals, Baltimore has a rich and complex tapestry of culture, art and history, including fascinating African-American stories and world-renowned literary heros. Today, Baltimore entices with its temperate climate, international restaurants, boutique stores and scenic inner harbor.
Where to find the best food in Baltimore?
Food, Baltimore-style
Don't leave Baltimore without tasting local favorite, steamed crabs, which are often paired with shrimp, beer and corn-on-the-cob. The Baltimore pit beef sandwich is generally served rare and is synonymous with the city.
Lake Trout (whitefish), lightly breaded and fried, is served as a lip-smacking sandwich while for eclectic dining options, consider Suzie's Soba and Holy Frijoles in Hampden.
The stalls at the lively Cross Street Market offer visitors an array of goodies, including crab cakes, sushi, rotisserie chicken, oysters, fresh fruit and vegetables.
What are the best places to discover the arts and culture of Baltimore?
History, art and more
Steeped in African-American history, Baltimore is home to outstanding museums such as the Great Blacks in Wax Museum and Reginald F. Lewis Museum of Black History. Step back in time at the 19th-century Evergreen Museum, full of decorative masterpieces. Creatives shouldn't miss the American Visionary Art Museum (AVAM), where flying apparatuses and robots lie in waiting.
Writer and poet Edgar Allan Poe, Baltimore's most beloved adopted son, lies in the Westminster Cemetery. The Edgar Allan Poe House & Museum will certainly beguile literature buffs and fans of the macabre. Complete your experience by scaling the 178 ft-tall Doric column built in honor of America's Founding Father, George Washington – you'll spot the majestic twin spires of the Basilica of the Assumption from up here.
What are the best activities for families in Baltimore?
Kids' day out
Take the kids down to the National Aquarium, which houses 20,000 creatures across 700 species. There's also a rooftop rain forest and a nifty reconstruction of Australia's Umbrawarra Gorge.
Penguins, giraffes and chimpanzees await at the historic Maryland Zoo, while Maryland Science Center will keep the kids engrossed with its interactive exhibits on dinosaurs, the human body and outer space.
Frequently Asked Questions
How much does it cost to rent a vacation rental in Baltimore?
The average nightly price for vacation rentals in Baltimore is $60.
What amenities are most popular for vacation homes in Baltimore?
The most popular amenities for home rentals in Baltimore include accommodations that have: internet, TVs, and pets Allowed.
How many vacation rentals are in Baltimore?
Baltimore has 2,329 Hotel rooms and Apartment rentals on offer to rent.
Are pets allowed in vacation rentals in Baltimore?
Finding a cabin rental in Baltimore that allows dogs is definitely possible, with 659 pet-friendly homes on offfer.
What's the best time of year to travel to Baltimore?
July and August are typically the warmest months in Baltimore with temperatures around 87 °F. January and February in Baltimore are the coldest, with 24 °F on average.
We list offers from thousands of providers, including: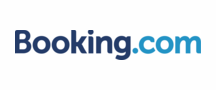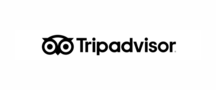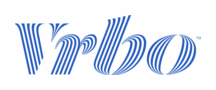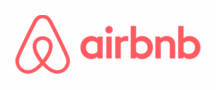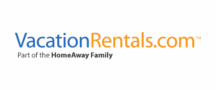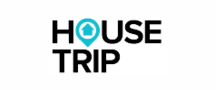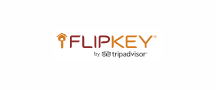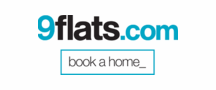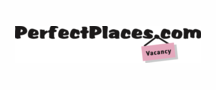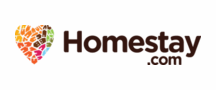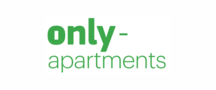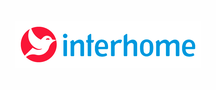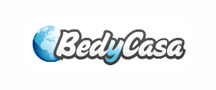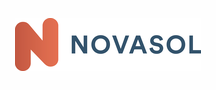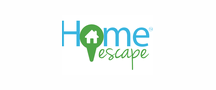 Vacation Destinations Near Baltimore
What are the top neighborhoods in Baltimore?
Explore More Vacation Ideas