Choose the perfect vacation rental
Save up to 78%
Best Vacation Home Deals in Austin
Compare and find the ideal accommodation for as little as $81 per night by exploring the 9,496 options featured in Austin. With HomeToGo, you can directly compare the offers of each available property to discover the best price and save up to 78%.
Recommended Vacation Rentals in Austin
Find your perfect vacation rental in Austin: from $81 per night
Vacation rentals with Wi-Fi
Apartments and vacation rentals with a kitchen
Vacation rentals and apartments with air conditioning
Popular Rental Amenities in Austin
Choose a filter above and find an offer meeting your requirements among all of the properties in Austin. Most of the vacation rentals in Austin offer "internet" or "TVs," which makes it a fantastic vacation destination if you can't imagine a vacation without internet or you want to tune out with some TV time. You could even find accommodations if you love sweating the stress away in saunas (277 rentals include "saunas" in Austin) or if you plan to go fishing (106 rentals in Austin include "fishing").
Price and Availability Index in Austin
Vacation Rental Price Information in Austin
This graph displays the average prices for the next twelve months in Austin. Prices reach a peak a week in March. The price per night in a vacation rental in Austin this week (3/12 - 3/19) costs on average $551. You can find some of the best deals during a week of December (12/3 - 12/10). It is the cheapest week of the next 12 months.
Rental Availability Information in Austin
Find out the percentage of available rentals in Austin with the graph above. It is harder to find an accommodation during a week of January (1/29 - 2/5), as 58% of the rentals are booked. Conversely, 85% of the rentals are still available during a week in June (6/11 - 6/18).
7-Day Weather Forecast in Austin
Accommodations for your vacation in Austin
In Austin, more than half of the 8,587 accommodation options are hotel rooms, which represent 52.38% of its available accommodations. Additionally, the average nightly price of hotel rooms there is $306, and the median size is 410 ft². Moreover, hotel rooms are perfect for medium-sized groups and families, as most can accommodate 4 vacationers. Apartment rentals represent the second most available accommodation option in Austin. Our data shows that the average price of apartment rentals is $324 a night for an area of 980 ft².
Consider Austin Vacation Rentals in the Beautiful Capital of Texas
The so-called "Music Capital of the World," Austin is renowned for its alternative subculture, perfectly manifested through the "Keep Austin Weird" slogan that appears all over town, on souvenirs and memorabilia. Over the years, the city has continued to attract musicians, writers, politicians, chefs, filmmakers, artists and creatives in general. What's the fuss all about? You're going to have to book an Austin vacation rental to find out!
Getting into Austin
The city is served by the Austin Bergstrom International Airport (AUS), which is a mere 6 miles southeast from downtown Austin. Choose from the handy airport bus MetroAirport, regular taxis, or shuttles to reach the city center. In addition, chauffeured limousines and luxury sedans will get you to your Austin vacation rental in style, but make sure to book in advance.
Where to find the best food in Austin?
The 10 Best Restaurants to Visit During Your Austin Vacation
1. Juan in a Million: Visit this taco joint for breakfast and get the legendary Don Juan taco, a warm tortilla with potatoes, egg, cheese, and bacon.
2. Valentina's Tex Mex BBQ: An all-day trailer serving smoked meat and tacos.
3. Veracruz All Natural: A permanent food truck serving some of the best migas tacos in Austin. The tortillas are homemade.
4. Franklin Barbecue: The most famous BBQ restaurant in town, with a crowd that includes celebs and politicians.
5. Odd Duck: This ex-food truck turned restaurant serves fresh food prepared with local ingredients. Try their pulled pork sandwich.
6. Justine's Brasserie: The best French restaurant in town, Justine's combines great food with live entertainment.
7. Launderette: A chic neighborhood café with a Mediterranean touch.
8. Uchi: The best Japanese restaurant in Austin, Uchi imports its fish from Tokyo. Be prepared to queue.
9. Dee Dee: This food truck sells flavorful Thai food from the northeastern region of Isaan.
10. Bufalina: Classic Neapolitan pizza with a modern twist.
What is the weather like in Austin?
The Ideal Climate
The best time to visit Austin is from March to May, and from September to November. This is when a record number of cultural events play out, and the weather is extremely pleasant for the large part. Those planning a vacation between June to September might want to bring along some seriously light summer clothing, loads of sunscreen, flip flops and sunglasses. Austin vacation homes are a perfect way to beat the heat with air conditioning and thoughtful amenities.
What are the top sights in Austin?
Sights and Attractions in Austin
The city takes its history very seriously, as can be seen by its well-maintained and frequently-visited museums. The Blanton Museum of Art houses European paintings, as well as modern and contemporary American and Latin American art. The State Capitol building dominates the city's skyline, much to the pride of locals. A visit to the UT Tower at the University of Texas at Austin is recommended for panoramic city views. Locals will be quick to remind you that the stunning pink granite Texas State Capitol building is taller than the one in Washington D.C.
For a more fun and offbeat experience, take the haunted ghost and bat Segway Tour. The classic hop on/hop off double decker tour is perfect to catch Austin's main attractions. After a hard day's sightseeing, unwind with a cool local Texas beer in your Austin vacation home.
What are the best places to discover the arts and culture of Austin?
The 5 Best Ways to See Austin
1. Walking tours
Austin Visitor Center offers 3-hour walking tours of downtown Austin led by a local guide. Walk along Congress Avenue and learn all about Austin's history before heading to Lady Bird Lake or discovering the city's architectural styles.
2. Austin bike tours
Cycling is a wonderful way to discover the city's landmarks. Choose between historical tours focusing on monuments, the best parks and lakes, and beer tasting. You can also rent your own bike to travel around the city while you're staying at a vacation rental.
3. Music tours
With over 250 music venues and live music played everywhere, including at the Central Market, Austin prides itself as being "The Live Music Capital of the World." To get an introduction to Austin's music scene, join the Austin Live Music Crawl, a three-hour tour of music venues led by a local musician.
4. Beer tours
Austin is a craft beer paradise. The four-hour Austin Craft Beer and Brewery Tour will take you to three of Austin's over 50 breweries, where you can view the facilities and taste top-quality beer. Minivan transportation is included.
5. Food tours
Much of Austin's history and culture can be discovered by tasting its food. Austin food tours are led by local foodies, who explain Austin's gastronomic roots while you visit the city's most legendary restaurants and food stalls. Food tastings are, of course, included.
What are the best activities for families in Austin?
5 Family-Friendly Activities in Austin
1. Swim in Barton Springs Pool
What better to way to spend time in this temperate city than in a natural outdoor pool? Located on the beautiful grounds of Zilker Park, Barton Springs is a local go-to for swimming and tanning, and is best enjoyed when the sun is shining above this charming city.
2. Cycle along the Lady Bird Lake Hike-and-Bike Trail
This trail in Downtown Austin is a popular local attraction that is perfect for outdoorsy types. If you want to leave your accommodation in favor of some fresh air, then rent a bike and enjoy more than 10 miles of trails that surround the city reservoir.
3. Discover the past at Bullock Texas State History Museum
If you're visiting the State of Texas for the first time, this informative museum gives you great insight into its fascinating history. The museum prides itself on its interactive exhibits and IMAX theater, perfect for kids.
4. Explore the LBJ Presidential Library
If your kid is a history buff, then look no further than the LBJ Presidential Library. This spectacular facility, specialising in documents relating to the 36th President, Lyndon Baines Johnson, has thousands of artefacts that appeal to both history enthusiasts and casual visitors alike.
5. Marvel at the State Capitol
Evocative of the White House, this striking building in Downtown Austin is home to the offices of the state government. The grounds and architecture are stunning, and the building itself is taller than the U.S. Capitol in D.C.!
What are the best nightlife spots in Austin?
Nightlife and Live Music
The Live Music Capital of the World fully lives up to its reputation, as can be seen by the gigs organized across the city all year around. Don't be surprised to see local bands strutting their stuff at the international airport, to the joy of international and local travelers alike.
The Warehouse District and Sixth Street boast a fair number of bars. For local gigs by singer-songwriter musicians, the Cactus Cafe is popular. Next is Antone's, one of the best blues clubs in America, which has served as a launch pad for scores of budding musicians. For a fun night out dancing, the glamorous Club Elysium makes the cut.
Where are the unique attractions in Austin?
Excursions and Activities
There's more to Austin than music and art! Wake up in comfort at one of the many Austin vacation rentals, and then head to Barton Springs in South Austin, Big Stacy Pool, Hamilton Pool, Emma Long Park, or Hippy Hollow, where clothing is optional. Water babies can indulge in kayaking, canoeing and jet skiing at scenic Lake Austin or Lake Travis. Rock-climbing at the cliffs overlooking Barton Creek and biking are fun and adventurous options for the whole family.
How about an evening of bat-watching, anyone? The world's largest urban population of Mexican free-tailed bats camps out at the Congress Avenue Bridge. Join the hundreds of onlookers each day as they behold this stunning spectacle of nature and quiet urban chaos. The non-profit rescue Austin Zoo, a sanctuary to over 100 species, offers an educational, enriching experience.
What are the best events and festivals in Austin?
Big Annual Events in Austin
Cultural activities take place perennially in Austin, which is good news for the culture enthusiasts. The year kicks off with Black History Month, where various venues commemorate poignant moments in Black history. The Austin Carnival in February brings with it the allure of samba costumes and nightlong parties.
March features the Zilker Park Kite Festival, and the South by Southwest festival which promotes film, music and new media. Soon after is the Star of Texas Fair and Festival and the Austin Fine Arts Festival in April. The Juneteenth festival is the oldest known Afro-American celebration, commemorating the abolishment of slavery. September's annual Austin City Limits Music Festival is a must for lovers of bluegrass, country, folk, indie, Americana, hip-hop and reggae. Those in town for Christmas shoudn't miss the annual Armadillo Christmas Bazaar. With a calendar as chock-a-block as this, it's best to make like a local and enjoy the city from the comfort of an Austin vacation rental.
Austin is city that won't disappoint. Choose an Austin vacation rental as a home base, and come on over!
What are the must-see attractions in Austin?
The 3 Best Neighborhoods to Look for Austin Accommodation in
1. Downtown
Austin's central district has it all: great restaurants along the 2nd St. District; hipster bars in the warehouse district; museums, art galleries, and great shops on Congress Avenue; and historic buildings. With loads of accommodation options, Austin has plenty to offer travelers wanting to be in the middle of the action or kick back and relax.
2. East Austin
The fastest growing neighborhood in Austin, East Austin has transformed from a working-class residential area to a hipster hub. What makes this area special is the striking contrast between old and new, with traditional Mexican food stalls next to art-fashion-vegan boutiques. You'll find plenty of affordable vacation rentals in East Austin, too.
3. Barton Hills
If peace and tranquility within easy reach of the city are what you are looking for, Barton Hills is for you. The greenest neighborhood in Austin features the lush Barton Creek Greenbelt and the Umlauf Museum and Sculpture Garden, both perfect for a stroll. On a hot day, head to the natural spring-fed Barton Springs Pool for a refreshing swim. The four miles between Barton Hills and the downtown area can be covered by car, public bus, or bike.
Frequently Asked Questions
How much does it cost to rent a vacation rental in Austin?
The price for Hotel rooms and Apartment rentals in Austin is $83 per night.
How many vacation rentals are available to book in Austin?
June has the highest amount of available Hotel rooms and Apartment rentals in Austin, so you can expect plenty of offers, even for last-minute bookings.
What amenities are most popular for vacation homes in Austin?
If you're looking to book a vacation rental in Austin, the most common amenities others search for are houses with internet, TVs, and pools.
How many vacation rentals are in Austin?
Discover 8,587 vacation rentals available to book in Austin.
Are pets allowed in vacation rentals in Austin?
Yes, there are 1,835 vacation homes in Austin that allow pets, with an average price of $326 per night.
What's the best time of year to travel to Austin?
If booking a vacation rental in Austin, consider that rainy season is usually in May or March, with July often being the driest.
We list offers from thousands of providers, including: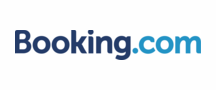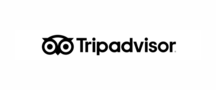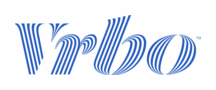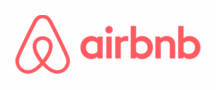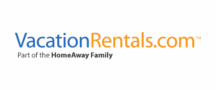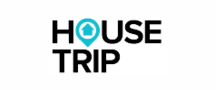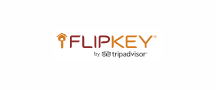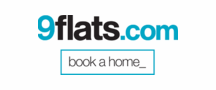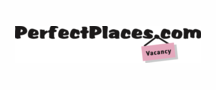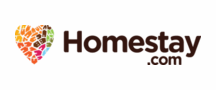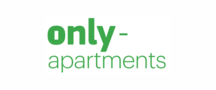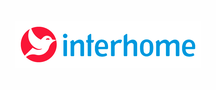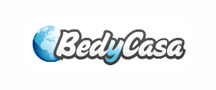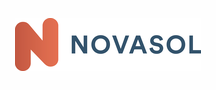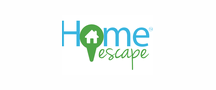 Vacation Destinations Near Austin
What are the top neighborhoods in Austin?
Explore More Vacation Ideas