Choose the perfect vacation rental
Save up to 51%
Best Vacation Home Deals in Atlanta
Find a vacation rental matching your preferences among the 6018 unique accommodations from several vacation rental websites in Atlanta. By comparing these properties, HomeToGo highlights the most economical offers as well as the highest rated vacation homes in Atlanta.
Recommended Vacation Rentals in Atlanta
Find your perfect vacation rental in Atlanta: from $72 per night
Vacation Houses With Pools
Dog-Friendly Vacation Rentals
Best vacation rentals with a balcony
Popular Rental Amenities in Atlanta
Using our filters will help you find your dream vacation rental in Atlanta. HomeToGo's data reveals that "internet" and "TVs" turn out to be the most frequently offered amenities in Atlanta. You can also search for a rental in Atlanta if you like to end your days curled up by the fire as 223 of the listed accommodations there offer "fireplaces."
Price and Availability Index in Atlanta
Vacation Rental Price Information in Atlanta
In the above graph, you will find information on average prices of the vacation homes & apartments in Atlanta. Prices reach a peak a week in November. The price per night in a vacation rental in Atlanta this week (11/26 - 12/3) costs on average $194. Prices are more affordable in July (7/30 - 8/6).
Rental Availability Information in Atlanta
Check how busy Atlanta is with our availability graph. The busiest time to book a rental in Atlanta so far is in November (11/12 - 11/19), where only 49% rentals are available. The week with the highest percentage of available rentals is in January (1/29 - 2/5).
7-Day Weather Forecast in Atlanta
Accommodations for your vacation in Atlanta
2,277 among the 5968 listed properties in Atlanta are hotel rooms. They account for more than half of the accommodation types in this destination (57.65%). In addition, the median nightly price of hotel rooms in Atlanta is $327, and their size, on average, is 430 ft². Furthermore, if you are going in a group of 3, hotel rooms are the ideal accommodation type in Atlanta, as they usually welcome this exact group size. You can also compare other accommodation types in Atlanta. Apartment rentals are, for example, another popular accommodation type there with 976 offers to compare. Our data reveals that the median price of apartment rentals is $237 per night for an area of 1,370 ft².
Enjoy a Fun Family Break With an Atlanta Vacation Home
Called the Vanguard of the New South, Atlanta impresses with its breathtaking skylines of its downtown, midtown, and Buckhead district. The city has continued to expand throughout the years and is home to the world's busiest airport. With fantastic dining and shopping options, museums, parks and festivals, you might want to consider a vacation rental in Atlanta for your next trip.
Flying Into Atlanta
The city is served by the Hartsfield–Jackson Atlanta International Airport, located 8 miles from downtown. The airport is also a hub for the city rail system, MARTA, which connects to downtown, midtown, and northern Atlanta. Alternately, you can hire a car or pick up a taxi right outside the airport which will help you get to your Atlanta vacation home quickly and comfortably.
Where to find the best food in Atlanta?
The 9 Best Restaurants to Try During Your Atlanta Vacation
While staying in your Atlanta vacation rental, don't miss out on these diverse, delicious local eateries.
1. Miller Union Quality: restaurant with dishes made from local ingredients.
2. Watershed on Peachtree: Fine dining with creative and imaginative dishes.
3. Yet Tuh: Restaurant serving traditional Korean dishes.
4. Venkman's: Creative food served in a restaurant and concert venue.
5. Bones: Seafood restaurant with a focus on local dishes.
6. O4W Pizza: Delicious menu of every imaginable type of pizza.
7. Umi: Japanese cuisine and top quality seafood.
8. General Muir: Inspired by New York-style Jewish delis, with an upscale twist.
9. One Eared Stag: Located in Inman Park and known for its unconventional dishes.
What is the weather like in Atlanta?
A Good Time to Visit Atlanta
The best time to visit is during spring and fall when the weather is pleasant, and the availability of the various Atlanta vacation rentals are plenty. Summer attracts families with children, however temperatures can soar with Atlanta earning the nickname, Hotlanta. Winters are a nice time to come and enjoy the year-end festivities.
What are the top sights in Atlanta?
Must-See Neighborhoods and Attractions
A walk through downtown will reveal stunning Victorian architecture, and be sure to visit the High Museum of Art and the Jimmy Carter Presidential Library. For panoramic city views, head to the Sundial atop the Westin Peachtree Plaza.
Pemberton Place is home to three of the city's most popular attractions: World of Coca-Cola, the Georgia Aquarium - where visitors can swim with whale sharks - and the CNN Center. Consider an itinerary based on what appeals to you, whether you're interested in the Old South, city sites, or shopping.
What are the best places to discover the arts and culture of Atlanta?
Art and Culture in Atlanta
Atlanta won't let art and culture lovers down. A popular attraction is Martin Luther King, Jr. National Historic Site, which houses the civil rights' leader's birthplace and final resting place. Visit the century-old Atlanta Cyclorama which recounts the Battle of Atlanta with huge, circular artworks. For more Civil War history, visit the Atlanta History Center in Buckhead. Artists with a vacation rental in Atlanta will be spoilt for choice in this city: there's the Museum of Design Atlanta (MODA), the Atlanta Contemporary Art Center and the Museum of Contemporary Art of Georgia (MOCA GA). Consider buying the Atlanta CityPASS if you plan to visit multiple attractions.
The city has a thriving vibrant performing arts scene. There's the Atlanta Ballet, the oldest professional dance company in America, which showcases classic and contemporary styles, ballets and choreography. Music lovers must experience a concert at the grand Atlanta Opera, while theater enthusiasts will love the New American Shakespeare Tavern. This playhouse is the first in America to produce all of the Great Bard's plays.
What are the best activities for families in Atlanta?
Activities with Kids
Kids will appreciate the man-made river at Centennial Olympic Park where they can splash around in summer, and skate in winter. Take them down to the city's oldest park, Grant Park which is also home to Zoo Atlanta, a refuge for animals. End the day relaxing with the whole family at your cosy Atlanta vacation rental.
What are the best nightlife spots in Atlanta?
The 9 Best Bars in Atlanta
1. Wrecking Bar Brewpub: Impressive brewpub in a historic renovated mansion.
2. Holeman and Finch Public House: Gastropub which offers cocktails made from homemade syrups.
3. Sister Louisa's Church of the Living Room & Ping Pong Emporium: Quirky bar with eclectic retro décor.
4. Kimball House: Cocktail bar located in a former train depot.
5. The Porter Beer Bar: Extensive range of craft beers, many locally made from unusual ingredients.
6. Ladybird Grove and Mess Hall: Outdoors-themed bar with a large, shady patio.
7. Hotel Clermont: Cabana-style rooftop bar with amazing views over the city.
8. Mary's: An LGBT bar with karaoke and a lively dance floor.
9. Manuel's Tavern: Local institution with loyal regulars.
What are the best events and festivals in Atlanta?
Regular Events in Atlanta
The year kicks off with ATLart and the Southeastern Flower Show held in January and February. Irish Americans in Atlanta celebrate the St. Patrick's Day Parade and Festival with strong enthusiasm. This is followed by the Georgia Renaissance Festival, a must for history buffs. Summer beckons with the Atlanta Jazz Festival, the Georgia Shakespeare Festival and the Atlanta Film Festival. There's also the National Black Arts Festival in July that celebrates African-American art.
Sci-fi enthusiasts, keep note of the Dragon Con four-day convention that takes place over Labor Day weekend. October meanwhile features the Atlanta Pride Festival and the Atlanta Celebrates Photography event.
Come experience the flavor of the New South, in a city that is comparable to few others; book your
vacation rental in Atlanta and experience all this city has to offer.
What are the must-see attractions in Atlanta?
5 Awesome Things to Do In Atlanta
1. Enjoy a performance at Fox Theater
This elegantly decorated theater sets a perfect festive mood with lots of lights and beautiful carpets. A variety of musical shows and performances can be seen all year round.
2. Visit the Martin Luther King Jr. National Historic Site
A visit to this inspiring place pays tribute to the peace loving, courageous Martin Luther King Jr. The beautifully preserved site gives an insight into the king's humble life.
3. Stroll around the Atlanta Botanical Garden
The spectacular garden gives a fantastic view with sculptures lit up at night and Thursday evenings being cocktail time with a view of the beautiful Atlanta skyline.
4. Discover the College Football Hall of Fame
The entire family can explore this place with interactive exhibits of your favourite teams and players. The Helmet Wall has helmets from over 765 college football teams.
5. Explore the Georgia Aquarium
It is fun time for the entire family at the well designed Georgia Aquarium with the amazing whale shark exhibit and a stunning dolphin show.
Frequently Asked Questions
How much does it cost to rent a vacation rental in Atlanta?
The price for Hotel rooms and Apartment rentals in Atlanta is $72 per night.
How many vacation rentals are available to book in Atlanta?
There are currently 5968 vacation homes in Atlanta to browse and book for your next trip.
What amenities are most popular for vacation homes in Atlanta?
If you're looking to book a vacation rental in Atlanta, the most common amenities others search for are houses with internet, TVs, and pools.
How many vacation rentals are in Atlanta?
Discover 5968 vacation rentals available to book in Atlanta.
Are pets allowed in vacation rentals in Atlanta?
Finding a cabin rental in Atlanta that allows dogs is definitely possible, with 610 pet-friendly homes on offfer.
What's the best time of year to travel to Atlanta?
June and July are typically the warmest months in Atlanta with temperatures around 89 °F. January and February in Atlanta are the coldest, with 32 °F on average.
We list offers from thousands of providers, including: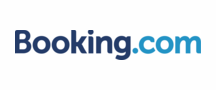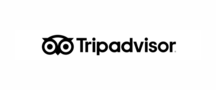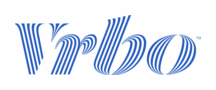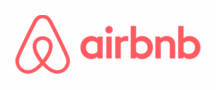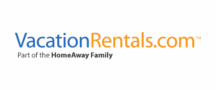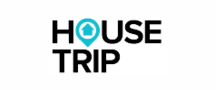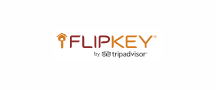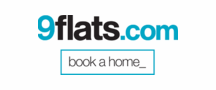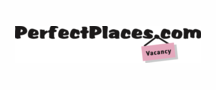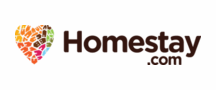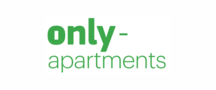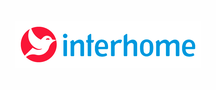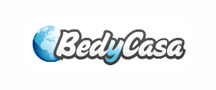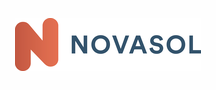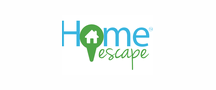 Vacation Destinations Near Atlanta
What are the top neighborhoods in Atlanta?
Explore More Vacation Ideas