Choose the perfect vacation rental
Save up to 60%
Best Vacation Home Deals in Asheville
Find a rental meeting your preferences among the 3,056 great rentals from numerous vacation rental websites in Asheville. By directly analyzing these vacation rentals, HomeToGo brings you the most economical offers and the most popular accommodations in Asheville.
Recommended Vacation Rentals in Asheville
Find your perfect vacation rental in Asheville: from $82 per night
Vacation rentals with Wi-Fi
Vacation Rentals With Fireplaces
Apartments With Balconies or Patios
Popular Rental Amenities in Asheville
Using our filters will help you find the ideal accommodation in Asheville. In Asheville, 2,096 properties provide "internet". So, if you need internet access during your vacation, use the internet filter to compare these accommodations. You could even find properties if you plan to go fishing (119 rentals include "fishing" in Asheville) or if you want to sweat it out in a sauna (58 rentals in Asheville include "saunas").
7-Day Weather Forecast in Asheville
Accommodations for your vacation in Asheville
Nearly half of the listings (45.83%) in Asheville are hotel rooms. They are the most common vacation properties there. In addition, hotel rooms in Asheville have an average price of $227 a night and a median size of 370 ft². Moreover, if you are going in a group of 4, hotel rooms are a great accommodation type in Asheville, as they usually accommodate this exact group size. Vacationers looking for something other than hotel rooms can also compare many house rentals, which are the second most popular type of accommodation in Asheville. While hotel rooms in Asheville have an average size of 370 ft², house rentals have an average size of 2,020 ft².
Slow Down in Your Asheville, NC Cabin Rental
Wedged between the Great Smoky Mountains and the Blue Ridge Mountains, Asheville is a popular mountain destination. This historical city boasts some of America's finest Art Deco structures and noteworthy styles such as the Neo-Gothic Jackson Building "Skyscraper", the French Renaissance-inspired Biltmore Estate, Drhumor Building in Romanesque Revival style and the Modern BB&T Tower, among others. Comfortably furnished cabin rentals offering tranquil mountain vistas await discerning travelers.
Where are the unique attractions in Asheville?
Excursion destinations in the area
Once you're done exploring Asheville's culinary, architectural and artsy secrets, get ready for some outdoor fun. The botanical gardens, which loop through meadows, streams, and woodlands, are a great hiking option - as is the Pisgah National Forest. Alternately, there's Climbmax, an indoor rock climbing center in downtown Asheville. The Rock 'n' Water Adventure Outpost beckons for its horseback riding, waded fly fishing, mountain biking, and hiking opportunities. How about a windsurfing lesson at Lake Julian where canoes, paddle boats and kayaks await?
What are the best events and festivals in Asheville?
Festivals and events
It's impossible to speak of Asheville without detailing the exciting cultural events that play out here. Art enthusiasts, look out for the Asheville FringeArts Festival (January), May's Montford Music And Arts Festival and the Lexington Avenue Arts and Fun Festival held in September. Experience the dance traditions of Southern Appalachia with Shindig on the Green which runs from June through September. Bring out those banjos and dance moves for the Mountain Dance and Folk Festival which takes place in August. August also features the Asheville Wine & Food Festival where choice beers, wines, and creative artisanal foods await. Book a cabin rental for your getaway in amazing Ashville. The mountains await!
What are the must-see attractions in Asheville?
Sightseeing in Asheville
Biltmore Estate
Built in pastiche neo-Renaissance style in the late 19th century, Biltmore Estate is the largest private residence in the US. Welcoming a million visitors annually, it houses a museum and works of literature.
Blue Ridge Parkway
America's favorite drive features sweeping views of the craggy mountain tops and Appalachian Highlands. Meandering through 469 miles of glorious scenery, visitors are treated to a diversity of flora and fauna.
North Carolina Arboretum
Popular with families, this 434-acre arboretum features plenty of hiking trails and beautiful vistas, along with educational programs for kids. The Winter Lights Evenings during vacation season are particularly magical.
Folk Art Center
Discover contemporary as well as traditional crafts of the Southern Appalachians at the three galleries of the Folk Art Center located on the scenic Blue Ridge Parkway. You can also watch the craftspeople at work.
Thomas Wolfe House
History enthusiasts shouldn't miss a visit to the house of Asheville's most loved citizens, Thomas Wolfe. A National Historic Landmark, the house dates back to 1883 and is influenced by Queen Anne style architecture.
Frequently Asked Questions
How much does it cost to rent a vacation rental in Asheville?
The average nightly price for vacation rentals in Asheville is $83.
What amenities are most popular for vacation homes in Asheville?
The most popular amenities for home rentals in Asheville include accommodations that have: internet, TVs, and pools.
How many vacation rentals are in Asheville?
Discover 3,076 vacation rentals available to book in Asheville.
Are pets allowed in vacation rentals in Asheville?
Yes, there are 632 vacation homes in Asheville that allow pets, with an average price of $422 per night.
What's the best time of year to travel to Asheville?
If booking a vacation rental in Asheville, consider that rainy season is usually in May or July, with October often being the driest.
We list offers from thousands of providers, including: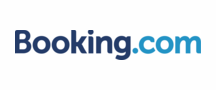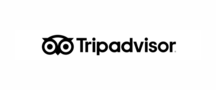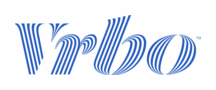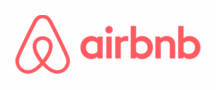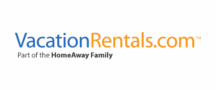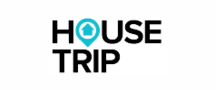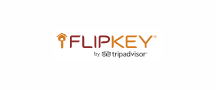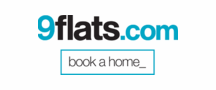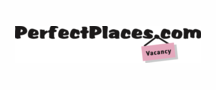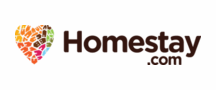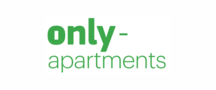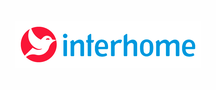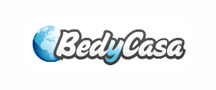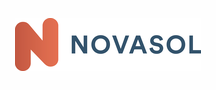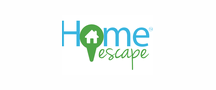 Vacation Destinations Near Asheville
Explore More Vacation Ideas