Choose the perfect vacation rental
Top Vacation Destinations in Arkansas
Save up to 62%
Best Vacation Home Deals in Arkansas
Compare and find a rental meeting your expectations among the 15581 beautiful rentals from more than 20 providers in Arkansas. Using HomeToGo you can instantly compare the prices of each listed property to discover the best deal and save up to 62%.
Recommended Vacation Rentals in Arkansas
Find your perfect vacation rental in Arkansas: from $60 per night
Vacation rentals with Wi-Fi
Vacation Rentals With Fireplaces
Apartments and vacation rentals with a kitchen
Popular Rental Amenities in Arkansas
Above, you can find the most frequently used filters in Arkansas and the number of rentals that include them. Most of the accommodations in Arkansas provide "internet" or "TVs," which makes it a fantastic destination if you can't imagine a vacation without internet or you never miss an episode of your favorite show. Plan your vacation in advance if you want a rental with a sauna or you enjoy soaking in the hot tub. There are just 165 listed properties including "saunas" and 524 properties with "hot tubs."
7-Day Weather Forecast in Arkansas
Accommodations for your vacation in Arkansas
In Arkansas, hotel rooms are the most common type of accommodation. Additionally, the median size of hotel rooms in Arkansas is 380 ft² and they cost, on average, $131 per night. Moreover, if you are going in a group of 3, hotel rooms are the perfect type of accommodation in Arkansas, as they usually accommodate this exact group size. If you are interested in a different accommodation type, you could consider house rentals, which are the other most frequent type of accommodation in Arkansas. Our data reveals that the standard price of house rentals is $337 per night for an area of 2,020 ft².
Enjoy a natural state of fun from your Arkansas vacation cabin
Arkansas vacation rentals take the form of lakefront homes, mountain cabins, condominiums, town houses, or golf course homes. Whether you are looking for a weekend rental, a monthly vacation rental or an extended stay for the family, Arkansas is sure to have the very thing for your vacation accommodation.
What is the weather like in Arkansas?
Changing temperatures and scenery in Arkansas make for a year-round playground
Arkansas has a moderate four-season climate which allows for year-round enjoyment. Average January temperatures drop to around 41°F while July temperatures can climb to about 82°F. Most of the year, the weather is comfortable enough to enjoy such outdoor activities as hiking, biking, rock climbing, fishing, tennis and golf.
In the fall, visitors may enjoy traveling two of the most famous roadways for scenic drives and motorcycle rides. The Arkansas Great River Road runs along the Mississippi River, while the Arkansas Scenic 7 Byway rolls over two mountain ranges, through the Arkansas River Valley and the Arkansas Timberlands.
Cooler winter months may encourage guests in their Arkansas vacation cabins to check out the thermal hot springs bathhouses at Hot Springs or to try some indoor activities or shopping.
What are the best activities for families in Arkansas?
The Best Activities for Families in Arkansas
A family vacation in Arkansas promises plenty of fun and relaxation, both indoors and out. Magic Springs Theme and Water Park offers dozens of rides and endless hours of family fun. The William J. Clinton Library and Museum is a unique attraction displaying the library and legacy of local boy Bill Clinton, while the Crystal Bridges Museum of American Art is another nationally renowned cultural institution.
Buffalo National River is one of the country's best canoeing locations, with wide stretches of gentle waters and occasional rapids lined by dramatic bluffs and low-hanging trees. Blanchard Springs Caverns is a landmark underground cave system under Ozark-St. Francis National Forest, where families can explore a mystical maze of stalactites and stalagmites. The 210-acre Garvan Woodland Gardens on the water have many easy walking trails for families in a natural setting, while Petit Jean State Park has more challenging and longer hiking trails as well as panoramic views and historic buildings. For a more relaxing outing, head to the beautiful Hot Springs National Park. Its thermal bathhouses and natural hot springs are ideal for soaking in after a day of hiking.
Where are the unique attractions in Arkansas?
Prospecting ideas for excursions and adventure
Arkansas is unique in that it has the only diamond field in the world open to public mining. You can dig for the sparkling gems at the 38-acre Crater of Diamonds State Park. If you would rather look for golf balls than diamonds, you can follow the Natural State Golf Trail and enjoy the game year-round. Twelve courses located throughout the state allow players to test their skills in a variety of landscapes.
When digging for gems or smacking golf balls seems too tame, then cabin rental guests with an appetite for more strenuous adventures might try mountain biking. Some favorite bike trails include Lake Ouachita Vista Trail in western Arkansas and Fossil Flats Trail in the Ozarks at Devil's Den State Park. These trails offer moderate to strenuous workouts.
Other options for adventure include whitewater kayaking, fishing or boating on the state's many pristine rivers and lakes. For those visitors preferring to experience the city scene with its museums and art centers, Little Rock, Hot Springs, Springdale and Eureka Springs are a few of the favorite locations.
What are the best events and festivals in Arkansas?
Experience Arkansas's cultural and leisure events
The Natural State provides an array of activities designed to please the most discriminating visitor. Annual events include The Valley of Vapors Independent Music Festival in Hot Springs; the Original Ozark Folk Festival and the Eureka Springs May Festival of the Arts.
The King Biscuit Blues Festival is another popular event which is held in Helena-West Helena in the Delta region. Arkansas schedules activities within each region. From craft beer samplings to arts and crafts displays, to local farmer's markets, visitors have a variety of choices.
Frequently Asked Questions
How much does it cost to rent a vacation rental in Arkansas?
On average, a Hotel rooms or House rentals in Arkansas costs $60 per night.
What amenities are most popular for vacation homes in Arkansas?
The most popular amenities for home rentals in Arkansas include accommodations that have: internet, TVs, and pools.
How many vacation rentals are in Arkansas?
Arkansas has 15750 Hotel rooms and House rentals on offer to rent.
Are pets allowed in vacation rentals in Arkansas?
If traveling with a dog in Arkansas, 10% of vacation rentals allow pets.
What's the best time of year to travel to Arkansas?
Arkansas has its warmest time of year around July and June, with average nightly prices being around $60.
We list offers from thousands of providers, including: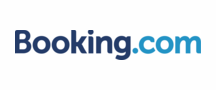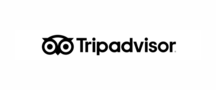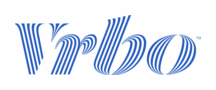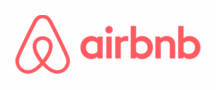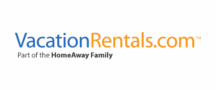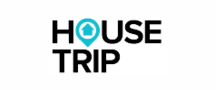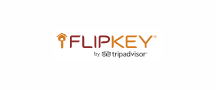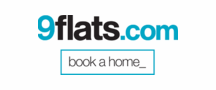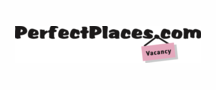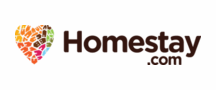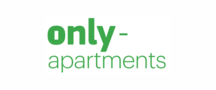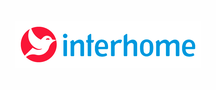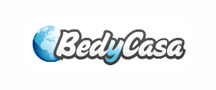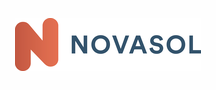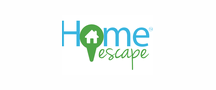 Explore More Vacation Ideas