Choose the perfect vacation rental
Save up to 65%
Best Vacation Home Deals in Anna Maria Island
Recommended Vacation Rentals in Anna Maria Island
Find your perfect vacation rental in Anna Maria Island: from $140 per night
Vacation rentals with Wi-Fi
Vacation rentals and apartments with air conditioning
Apartments and vacation rentals with a kitchen
Popular Rental Amenities in Anna Maria Island
Use filters to look for an accommodation meeting your criteria among the 5684 properties in Anna Maria Island. In Anna Maria Island, 3,069 rentals offer "internet". So, if you need internet access during your vacation, select the internet filter to compare these rentals. You could even find properties if you love sweating the stress away in saunas (79 rentals include "saunas" in Anna Maria Island) or if you want a rental providing a crib (24 rentals in Anna Maria Island include "cribs").
The Weather in Anna Maria Island
7-Day Weather Forecast in Anna Maria Island
Accommodations for your vacation in Anna Maria Island
1,444 of the 5908 listed properties in Anna Maria Island are house rentals. They account for one-third of the property types in this destination (38.21%). Additionally, the median nightly price of house rentals in Anna Maria Island is $630, and their size, on average, is 1,730 ft². Furthermore, these accommodations are a great choice for large groups, as most can welcome 7 vacationers. You can also compare other accommodation options in Anna Maria Island. Apartment rentals are, for example, another popular accommodation option in this destination, with 483 listed accommodations. While house rentals in Anna Maria Island have an average size of 1,730 ft², apartment rentals have an average size of 980 ft².
Plan a seaside escape with an Anna Maria Island vacation rental
Sometimes called Anna Maria Key, the barrier island of Anna Maria enjoys its location south of Tampa Bay along Florida's southern coast. Over the years, the island has gained a reputation as one of the most visited locations in Florida thanks to its pristine beaches, varied wildlife and natural resources that attract scholars of biology and marine biology too.
The island offers plenty of recreational activities to keep all its visitors occupied. Book your vacation home on Anna Maria Island and bring the family along for the adventure.
How to get to Anna Maria Island?
Getting to Your Anna Maria Island Condo
By air
Anna Maria Island is primarily served by the Sarasota Bradenton International Airport which lies 12 miles away, and the Tampa International Airport, which is around 35 miles away. A taxi or car for hire will get you to your vacation rental quickly.
By car
From Miami: To reach Anna Maria Island from Miami, take the Interstate 75 north. The entire journey takes around four hours.
From Tampa: Take the Interstate 75 south. After just one hour, you cross the bridge from the mainland and arrive on Anna Maria Island.
From Orlando: Take the Interstate 4 west from Orlando, and then transfer to the Interstate 75 south. The journey takes around two and a half hours.
Where to find the best food in Anna Maria Island?
Cuisine by the Sea
Anna Maria Island has captivated the imagination of locals and visitors with its culinary surprises that span across award-winning bistros with a rich regional cuisine, and seafood preparations. The island's water-facing restaurants and cafés are best visited at sundown, for the full experience. Rotten Ralph's offers diners breezy sea views from its open air deck. Beach Cabana impresses with its delicious conch fritters, plantains and mango crab cake. Pair those with a selection of chilled Caribbean beers. Family-friendly Hurricane Hank's Bar & Grill even lets you turn up in your beach clothes! Enjoy their chicken fingers, deep fried shrimp and fish served with french fries.
Melinda's Café in Holmes Beach is a good bet for authentic tamales, quesadillas and burritos, and has a hearty all-day breakfast menu. Savor some 'Floribean' food at the Sun House Restaurant and Bar as the sun sinks into the Gulf of Mexico (Floribean being a melange of Floridian and Caribbean cuisine).
What is the weather like in Anna Maria Island?
A Good Time to Visit Anna Maria Island
With the sun shining warmly for a good part of the year, Anna Maria Island is a destination for visitors all year around. That said, the peak seasons are summer owing to school vacations, and spring when college students arrive to profit from all that sand and surf. Book your vacation rental on Anna Maria Island well in advance during this high season.
Fall is a good time to visit if you're looking for some peace and quiet, and there will be more available vacation rentals on Anna Maria Island. The year ends on a beautiful note as islanders celebrate Christmas and New Year with much fervor.
What are the top sights in Anna Maria Island?
Things to Do and See
The island boasts not just beautiful beaches but also an eventful history. Schedule a visit to the Anna Maria Island Historical Society where exhibits recount the discovery of the island by the Timucuan and Caloocan tribes, and the Spanish explorers who arrived later. For some outdoor fun, embark on a charter fishing trip, or hire kayaks or bicycles to explore little pockets of the island. Downtown Bradenton hosts a farmers market where fresh veggies, meats, cheeses and organic products are sold; pick some goodies for an intimate family dinner at your Anna Maria Island vacation rental.
Animal lovers, take note of the sea turtles that come to nest on the shores and are fiercely protected by locals. Bald eagles, pelicans, cranes, wild parrots, sand pipers, osprey, seagulls and an entire gamut of bird life seek refuge on the Anna Maria Island annually.
What are the best places to discover the arts and culture of Anna Maria Island?
Island Art and Culture
The Bradenton's Village of the Arts houses interesting artist residences and galleries where you can pick up quirky gifts to take back home.
Catch a concert by the Anna Maria Island Community Choir and Orchestra, or a theatrical production by the Island Players Theater which is the oldest community theater in Manatee County. The Studio at Gulf and Pine regularly collaborates with poets, artists, musicians, performers and writers, and also hosts exhibitions, drama workshops, music and literary events. Each November, locals await ArtsHOP which features a gallery walk, performances by musicians, the Island Players and by the AMI Chorus and Orchestra. Bridge Street in Bradenton Beach hosts the Bridge Street Festival which features entertainment including artists, entertainers and merchants.
What are the best activities for families in Anna Maria Island?
Where to Kayak Near Your Anna Maria Island Beach Rental
1. Bimini Bay
Located near the mouth of the canals, the water in Bimini Bay is calm. What's more, dolphin and even manatee sightings are relatively common here.
2. Robinson Preserve
A picturesque kayaking spot surrounded by nature, this inland waterway is set amid mangroves with an abundance of birds and wildlife.
3. Neal Preserve
Located close to Holmes Beach on the south side of Manatee Avenue, this preserve is packed with mangroves and oak trees, providing the perfect habitat for wildlife.
Where are the unique attractions in Anna Maria Island?
Excursion Destinations From Anna Maria Island
Plan a visit to Holmes Beach where shopping options, beach cafés and restaurants will keep families occupied for hours. A trip to Bradenton Beach is highly recommended to relive the old Florida charm — take a walk along the docks and admire the friendly seagulls. A drive to the nearby town of Sarasota will earn you more speciality shops, shopping villages, indie boutiques and flea markets. Other popular excursions include Whitney Beach, Manatee Beach and Coquina Beach, all which offer a great selection of cozy Anna Maria Island vacation rentals.
Book your vacation home on Anna Maria Island to experience Florida's hidden gem, the turquoise waters await!
What are the must-see attractions in Anna Maria Island?
5 Awesome Attractions on Anna Maria Island
1. Anna Maria Island Historical Museum
Learn about the island's history in this lovingly cared-for museum. Among photographs and artefacts, you can also send the kids on a scavenger hunt.
2. Anna Maria City Pier
Enjoy delicious seafood and views over the ocean in the enclosed deck or out in the open air right next to Bayfront Park. Dolphins can commonly be spotted here, too.
3. Manatee Public Beach
Relax on beautiful white sands and go swimming or boating here. There are a range of handy facilities including changing cabins and local eateries.
4. Bradenton Beach
This is a tranquil spot where you can spend the day sunbathing by the water or exploring the local boutiques near the seafront.
5. Bean Point
The beach area at the very tip of the island is a must-see, with wonderful views and the best of the laid-back Floridian atmosphere. It's a popular spot to collect beautiful seashells.
Frequently Asked Questions
How much does it cost to rent a vacation rental in Anna Maria Island?
The average nightly price for vacation rentals in Anna Maria Island is $140.
How many vacation rentals are available to book in Anna Maria Island?
There are currently 5684 vacation homes in Anna Maria Island to browse and book for your next trip.
What amenities are most popular for vacation homes in Anna Maria Island?
Most travelers search for internet, TVs, and grills when booking a vacation rental in Anna Maria Island.
How many vacation rentals are in Anna Maria Island?
Discover 5684 vacation rentals available to book in Anna Maria Island.
Are pets allowed in vacation rentals in Anna Maria Island?
If traveling with a dog in Anna Maria Island, 12% of vacation rentals allow pets.
What's the best time of year to travel to Anna Maria Island?
August and June are typically the warmest months in Anna Maria Island with temperatures around 91 °F. February and January in Anna Maria Island are the coldest, with 55 °F on average.
We list offers from thousands of providers, including: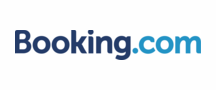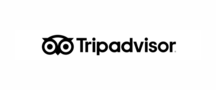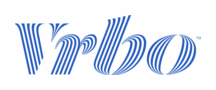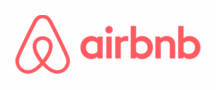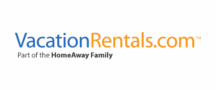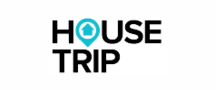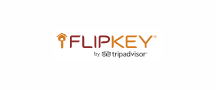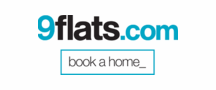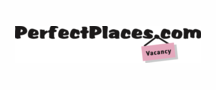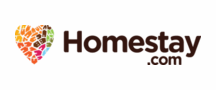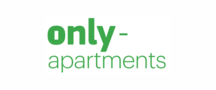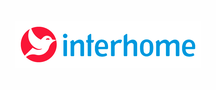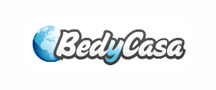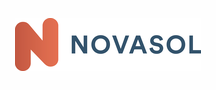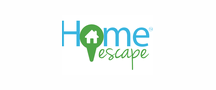 Explore More Vacation Ideas
More popular destinations in Anna Maria Island