Choose the perfect vacation rental
Save up to 70%
Best Vacation Home Deals in Amsterdam
Find a dreamlike vacation rental for as little as $39 per night by searching through the 11,589 options being offered in Amsterdam. Using HomeToGo's search feature you can easily compare the prices of each listed property to discover the best price and save up to 70%.
Recommended Vacation Rentals in Amsterdam
Find your perfect vacation rental in Amsterdam: from $39 per night
Vacation rentals with Wi-Fi
Apartments With Balconies or Patios
Apartments and vacation rentals with a kitchen
Popular Rental Amenities in Amsterdam
Check above for the most preferred filters in Amsterdam and the number of accommodations that have them. In Amsterdam, 7,409 accommodations include "internet". So, if you need internet access during your vacation, select the internet filter to compare these accommodations. You can even look for rentals if you want a rental with a jacuzzi (133 rentals include "hot tubs" in Amsterdam) or if you plan to go fishing (60 rentals in Amsterdam include "fishing").
Price and Availability Index in Amsterdam
Vacation Rental Price Information in Amsterdam
We rendered price information data on the above graph to give you more insights on prices in Amsterdam. The most expensive week of the next 12 months is in July (7/30 - 8/6), where prices hit an average of $280 a night. Conversely, the cheapest average prices are in a week of October (10/9 - 10/16).
Rental Availability Information in Amsterdam
Check how busy Amsterdam is with our availability graph. The week with the least available rentals is in October (10/9 - 10/16), with only 51% of the rentals available. Conversely, 84% of the rentals are still available during a week in January (1/1 - 1/8).
7-Day Weather Forecast in Amsterdam
Accommodations for your vacation in Amsterdam
In Amsterdam, hotel rooms are the most typical type of accommodation. In addition, the standard size of hotel rooms in Amsterdam is 280 ft² with a median price of $331 per night. Moreover, these properties are a great option if you're going in a group of 3, as that is the average number of guests hotel rooms can host in Amsterdam. If you would like to rent something else, you can look for many other available options, such as apartment rentals, which are the second most popular property type in Amsterdam. The average size of apartment rentals in Amsterdam is 670 ft², and the average price is $315 per night.
Amsterdam vacation homes open up this cultural marvel of Europe
Amsterdam is one of Europe's most charming European cities, famous as a place that truly does cater to every type of traveler. Stay at one of the iconic canalside townhouses for gorgeous views in the heart of the city. Amsterdam's famously relaxed ambience and beautiful surroundings, when strolling the canals or admiring the architecture, also make this an ideal place to unwind on a trip. There's also a thriving party scene, with groups of friends often coming here to make unforgettable memories together. What's more, the city's immediate surroundings, such as in the blossoming tulip fields in spring, make it well worth exploring further out.
Schipol Airport: Gateway to Amsterdam
For most visitors the most convenient way to reach Amsterdam is via Schipol Airport. It's one of Europe's busiest travel hubs with several flights a day to many international destinations. The single terminal design also means the airport is incredibly easy to navigate. Multiple trains an hour serve downtown Amsterdam, and the journey takes a little over twenty minutes to the central station.
If you're arriving by train then your terminus will also be Amsterdam Centraal, from which point you can access the metro, extensive tram network or simply hop in a cab to reach your Amsterdam vacation rental. There is also a well-served bus station to the east of the city center.
Where to find the best food in Amsterdam?
Amsterdam's exciting food scene
Dutch food has a focus on hearty and satisfying meals, including the bounty of the North Sea and special treats to try at the cafés for dessert. Amsterdam is a superb place to experience the Netherlands' cuisine and indulge in rich dishes that keep visitors coming back. Dutch waffles, known as stroopwafel, are one of the most recognizable treats. You'll find them in most bakeries, and they consist of two flat, round waffles sandwiching a layer of gooey caramel.
Bitterballen are crispy meatballs often served as bar snacks, beautiful washed down with some Dutch beer and usually accompanied by a tasty mustard sauce. If you're looking for something healthier, Dutch-style herring is served with gherkins and onions for a zingy kick. Stamppot is a potato salad-type dish that's sometimes served with sausage and makes for a comforting winter meal.
What are the best places to discover the arts and culture of Amsterdam?
History and culture in the "Venice of the North"
Amsterdam's nickname, comparing it to the gorgeous City of Water in Italy, comes mostly from its criss-crossed network of canals. But this is also a highly cultural destination with bragging rights to several of Europe's most interesting and popular museums. These include Anne Frank House, which is a chance to see first-hand the annex where the young World War II victim and her family hid for years. As you might expect, the Van Gogh Museum contains the largest collection of work by this often misunderstood master of Dutch painting.
The older Rijksmuseum is housed in a gorgeous building and allows a further look at the country's contributions to the world of art through the centuries. Beer lovers should also check out the tours at the Heineken Experience, offering insight into how this beloved Dutch brew is made and, of course, tastings.
What are the best activities for families in Amsterdam?
Experiencing Amsterdam with children
This calm and friendly city is very kid-friendly, and can easily be adapted depending on everyone's activity levels. Bike riding is an excellent idea for an active holiday, and smaller kids can be taken on a bakfiets. This is a special type of bicycle that's popular in the area, featuring a wagon on the front for young passengers to sit back and enjoy the ride.
Alternatively, book a canal boat tour to unwind and see Amsterdam from a different perspective. Tropenmuseum Junior is a special kids' venue with a diverse range of exhibitions, often highlighting different world cultures and traditions in a dynamic environment.
What are the best nightlife spots in Amsterdam?
Heading out on the town in Amsterdam
For a wild night out, Amsterdam definitely delivers. Many of the most popular clubs are grouped around the central Canal Ring, so you'll have no trouble finding somewhere for a dance after a few drinks in the local bars. There's also a much calmer side to evening entertainment here for those who want it. The traditional pubs, known locally as "brown bars," for their dark wood paneling, offer a more casual drinking experience.
As a major European city, Amsterdam also has plenty of venues for a night of high culture. The Dutch National Opera & Ballet sits in an attractive building by the water, and hosts a range of modern and traditional performances throughout the week. There are a number of excellent theaters too, including the grand Royal Theatre Carré and the more contemporary Compagnietheater.
Where are the unique attractions in Amsterdam?
Exploring the surroundings of Amsterdam
In and around the city, you'll notice Amsterdam is well set up for cycling. So, doing as the locals do and renting a bike to explore the different parts of Amsterdam and beyond is a very worthwhile experience. Many companies offer bike hire services, whether to ride independently or as part of a tour of the capital and its surroundings. Travel to nearby fishing villages such as Marken, or out to the windmills of Zaanse Schans to get a feel for the country beyond the city.
Also, if you happen to be visiting in the springtime, Holland's sprawling tulip fields are a real feast for the eyes and make for enviable photos. Seeing these is a good day trip, and guided tours can also teach you about the workings of the tulip farms.
Frequently Asked Questions
How much does it cost to rent a vacation rental in Amsterdam?
The average nightly price for vacation rentals in Amsterdam is $49.
How many vacation rentals are available to book in Amsterdam?
There are currently 13,765 vacation homes in Amsterdam to browse and book for your next trip.
What amenities are most popular for vacation homes in Amsterdam?
If you're looking to book a vacation rental in Amsterdam, the most common amenities others search for are houses with internet, TVs, and cribs.
How many vacation rentals are in Amsterdam?
Discover 13,765 vacation rentals available to book in Amsterdam.
Are pets allowed in vacation rentals in Amsterdam?
If traveling with a dog in Amsterdam, 4% of vacation rentals allow pets.
What's the best time of year to travel to Amsterdam?
If booking a vacation rental in Amsterdam, consider that rainy season is usually in January or August, with May often being the driest.
We list offers from thousands of providers, including: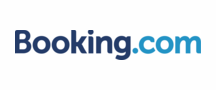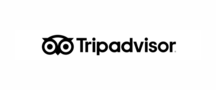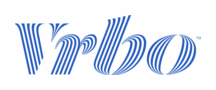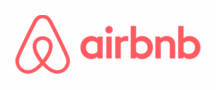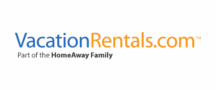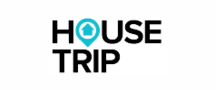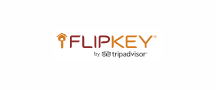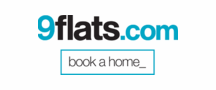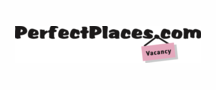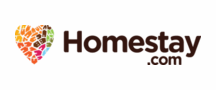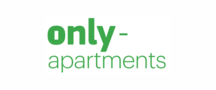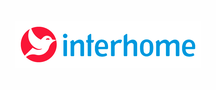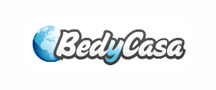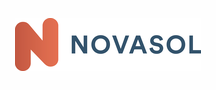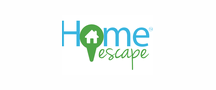 Vacation Destinations Near Amsterdam