Choose the perfect vacation rental
Top Vacation Destinations in Alaska
Save up to 40%
Best Vacation Home Deals in Alaska
Compare and find the ideal rental for as little as $64 per night by exploring the 6530 options being offered in Alaska. Each of the accommodations from our partner websites are instantly compared on our website so you can save up to 40%.
Recommended Vacation Rentals in Alaska
Find your perfect vacation rental in Alaska: from $64 per night
Vacation Houses With Pools
Dog-Friendly Vacation Rentals
Best vacation rentals with a balcony
Popular Rental Amenities in Alaska
Accommodations can be selected based on the amenities they offer. Above, you will find the number of properties that provide a specific amenity in Alaska. HomeToGo's data highlights that "internet" and "TVs" prove to be the most frequently offered features in Alaska. Plan your vacation in advance if you want to sweat it out in a sauna or you enjoy soaking in the hot tub. There are just 148 listed properties providing "saunas" and 229 rentals with "hot tubs."
7-Day Weather Forecast in Alaska
Accommodations for your vacation in Alaska
Users who are looking for hotel rooms in Alaska can find a lot of options to choose from, as they are the most prevalent vacation accommodation type there. In addition, hotel rooms there have a median price $219 a night and an average size of 380 ft². Furthermore, these properties are optimal if you're going in a group of 4, it represents the average number of guests hotel rooms can welcome in Alaska. You can also search and find other types of accommodation in Alaska. House rentals are, for example, another typical property type in this destination, with 707 offers to compare. The average size of house rentals in Alaska is 1,440 ft², and the average price is $379 a night.
Discover nature at its best with Alaska vacation rentals
Alaska is the ideal vacation spot if you're a nature lover and want to engage in adventurous activities. Featuring volcanic valleys, snow-clad mountains, the northern lights and glaciers bigger than some US states, Alaska is truly a unique adventure. You can engage in activities such as kayaking through stunning gorges, wildlife spotting, and witnessing the highest peak in North America — Denali.
Make your vacation to Alaska even more memorable by choosing to stay in a vacation rental. Vacation homes in Alaska are considered to be better than regular hotel rooms because they offer you all the comforts and conveniences of home. All vacation homes come equipped with modern facilities, and whether you are traveling by yourself or with your loved ones, you can choose from a variety of styles and budgets.
What are the best places to discover the arts and culture of Alaska?
Explore art and culture in Alaska
When you're on vacation in Alaska, one museum you must visit is the Anchorage Museum. This is the largest museum in the state and it's here where you can learn about the history of the North. You can also discover more about the Native cultures which have inhabited Alaska for thousands of years.
From totem poles to blankets, Alaska's Native art is diverse. The museum showcases the artwork of the Inupiat, Tlingit, and Yup'ik tribes. These are representations of their skills, history, and traditions which have been passed down throughout the centuries.
The University of Alaska Museum of the North is another museum to explore if you want to heart about the state. This award-winning museum offers exhibitions on Alaska's wildlife, typography, indigenous peoples, and historical locations.
What are the best activities for families in Alaska?
The Best Activities for Families in Alaska
Exit Glacier is one of the easiest glaciers in Alaska to access and is perfect for families wanting to experience the wonders of these ancient ice formations. The glacier is just a three-hour drive from Anchorage and is located near the entrance to Kenai Fjords National Park. They have markers indicating how the ice receded over the past 30 years.
Learn about the world of dog sled racing and the famous Iditarod Trail Sled race at Seavey's Ididaride experience. You can take a dog sled ride at any time of the year and this is certainly a memorable experience for the whole family. At the center, you can meet the dogs that are trained for the big races.
A train ride from Seward to Fairbanks offers a number of stops where you can get out and stretch your legs as well as enjoy some of the best scenery in Alaska. Reserve seats in one of the glass-domed cars to really take in all the views of the snow-covered mountains, wildlife, and fields of flowers. In winter, there is a good chance of seeing the Aurora Borealis from the train.
Crow Creek Mine, outside of Anchorage, is a great place to learn about the Gold Rush in Alaska and have fun panning for gold in the nearby streams. Children can learn about the history of Alaska and the part that gold played in changing the future of the State. Those staying near Fairbanks, can head to the El Dorado Goldmine to pan for gold and ride the educational historical train.
Where are the unique attractions in Alaska?
Remarkable sights to see in Alaska
One of the most remarkable sights in Alaska is the Denali National Park. Located in the northern region of the Alaska Range, this park is the perfect place for wildlife spotting. You can actually see bears, reindeer, and wolves roam in their natural habitat.
Denali National Park boasts six million acres of glacier-draped mountains, wide river valleys, and high mountain ranges. There is only a single ribbon of road that bisects this expansive park. To explore the park beyond the Savage River, you will have to board a park-approved bus.
What are the must-see attractions in Alaska?
The best time to visit Alaska
The peak season for adventurers is from mid-May to mid-September. These are the months when the natural environment is in full bloom and the days are at their longest. Although Alaskan summers are unexpectedly pleasant, they are rainier than the rest of the country.
The weather in Alaska is never predictable. When you're enjoying your vacation, do as the locals do – do not let the weather interfere with your plans. Dress accordingly and get out to explore the Alaskan wilderness, safe in the knowledge that you have a comfortable vacation home waiting for you when you return.
Frequently Asked Questions
How much does it cost to rent a vacation rental in Alaska?
The average nightly price for vacation rentals in Alaska is $64.
What amenities are most popular for vacation homes in Alaska?
If you're looking to book a vacation rental in Alaska, the most common amenities others search for are houses with internet, TVs, and grills.
How many vacation rentals are in Alaska?
Alaska has 6517 Hotel rooms and House rentals on offer to rent.
Are pets allowed in vacation rentals in Alaska?
Yes, there are 526 vacation homes in Alaska that allow pets, with an average price of $223 per night.
What's the best time of year to travel to Alaska?
If booking a vacation rental in Alaska, consider that rainy season is usually in September or August, with April often being the driest.
We list offers from thousands of providers, including: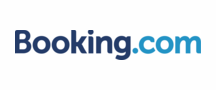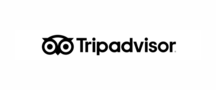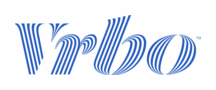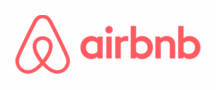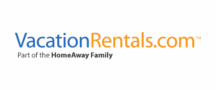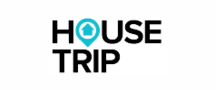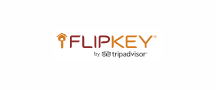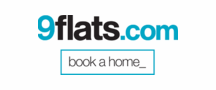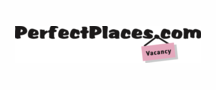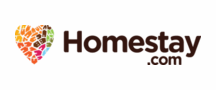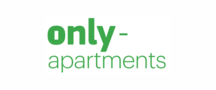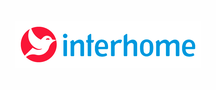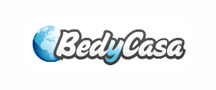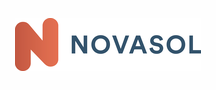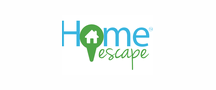 Explore More Vacation Ideas