Choose the perfect vacation rental
Top Vacation Destinations in Alabama
Save up to 71%
Best Vacation Home Deals in Alabama
Find a welcoming rental from $64 per night by exploring the 35023 properties listed in Alabama. All of the offers from our partner websites are directly compared by our algorithm so you can save up to 71%.
Recommended Vacation Rentals in Alabama
Find your perfect vacation rental in Alabama: from $64 per night
Vacation rentals with Wi-Fi
Apartments and vacation rentals with a kitchen
Vacation rentals and apartments with air conditioning
Popular Rental Amenities in Alabama
Select a filter and find an accommodation fitting your criteria among all of the rentals in Alabama. In Alabama, 22,381 rentals include "internet". Consequently, if you need internet access during your vacation, select the internet filter to compare these accommodations. You could even compare and find accommodations if you want a rental with a balcony or a patio (1,537 rentals include "balconies/patios" in Alabama) or if you like to end your days curled up by the fire (908 rentals in Alabama include "fireplaces").
Price and Availability Index in Alabama
Vacation Rental Price Information in Alabama
Rental Availability Information in Alabama
7-Day Weather Forecast in Alabama
Accommodations for your vacation in Alabama
Vacationers who are interested in hotel rooms in Alabama have many different options, as they are the most common accomodations being offered in this destination. Interestingly, the average price of this specific accommodation type is $157 a night, with an average size of 440 ft². Furthermore, the majority of hotel rooms in this destination can host 3 people, which makes it a wonderful destination for couples and small groups. If you are interested in another accommodation type, you may want to check out house rentals, which are the second most frequent accommodation type in Alabama. House rentals in Alabama are 2,430 ft² on average, with average prices of $558 per night.
Revel in the southern charm of a vacation rental in Alabama
Alabama is regarded as the cultural soul and heart of the South; therefore, it has been nicknamed as 'The Heart of Dixie.' Whether you're a nature lover or a history buff, Alabama is rich in history and its world-renowned southern charm.
Do you want to create unforgettable memories in Alabama? Choose to stay in a charming vacation rental to enjoy all the comforts of home and the freedom to discover this diverse state exactly the way you want to.
What are the best places to discover the arts and culture of Alabama?
Explore Alabama's rich history
Alabama is well-known for the role it played during the American Civil War, and it was here that Dr. Martin Luther King, Jr., fought for the rights of the African Americans. Pay a visit to the Birmingham Civil Rights Institute to learn more about this struggle for equality. The galleries at the institute are home to several permanent and temporary exhibits.
Another historical attraction to visit is the Civil Rights Memorial in Montgomery. It honors those who lost their lives during the Civil Rights Movement of the 1950s and 60s. The memorial stands right next to the Civil Rights Memorial Center. This beautiful structure is made of black granite has the following quote by Martin Luther King, Jr. inscribed on it, "Until justice rolls down like water and righteousness like a mighty stream."
What are the best activities for families in Alabama?
Fun things to do with kids in Alabama
The US Space & Rocket Center in Huntsville has several artifacts and exhibits on display all about the US space program. Enroll your kids in the US Space Camp when you are here, and they will learn about space and space travel through lectures, training exercises, and simulators.
Montgomery Zoo is another great destination for kids, as you can introduce them to several types of endangered species and exotic animals. Spanning for over 40 acres, the zoo is home to more than 500 different animals. As well as the chance to spot zebras, giraffes, hippos, and jaguar cubs, the park also offers play areas and a museum to educate the little ones on the importance of wildlife conservation.
Where are the unique attractions in Alabama?
Alabama's natural treasures
While you're staying in your vacation rental, take a road trip to Noccalula Falls Park. Home to one of the most popular waterfalls in Alabama, this park features picnic areas, camp grounds, nature trails, as well as a botanical garden. The picturesque Noccalula Falls is known for its soaring 90-foot drop into the Black Creek Ravine.
If you want to admire stunning panoramic views of the Alabama skyline, head to the Cheaha State Park. The name of this park is derived from the Creek word 'Chaha' that basically means 'high place.' Mount Cheaha is the highest point in Alabama and stands 2,407 feet above the sea level. Hike to the summit to see breathtaking views of the surrounding Talladega National Forest.
Frequently Asked Questions
How much does it cost to rent a vacation rental in Alabama?
The price for Hotel rooms and Apartment rentals in Alabama is $64 per night.
How many vacation rentals are available to book in Alabama?
May has the highest amount of available Hotel rooms and Apartment rentals in Alabama, so you can expect plenty of offers, even for last-minute bookings.
What amenities are most popular for vacation homes in Alabama?
If you're looking to book a vacation rental in Alabama, the most common amenities others search for are houses with internet, TVs, and pools.
How many vacation rentals are in Alabama?
Discover 35576 vacation rentals available to book in Alabama.
Are pets allowed in vacation rentals in Alabama?
If traveling with a dog in Alabama, 7% of vacation rentals allow pets.
What's the best time of year to travel to Alabama?
June and July are typically the warmest months in Alabama with temperatures around 91 °F. January and February in Alabama are the coldest, with 35 °F on average.
We list offers from thousands of providers, including: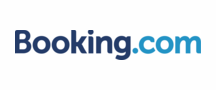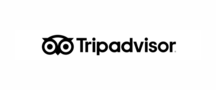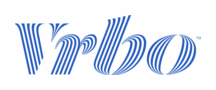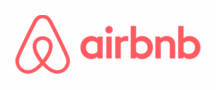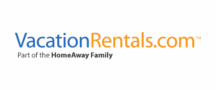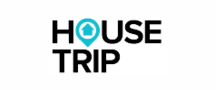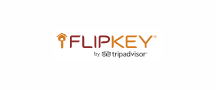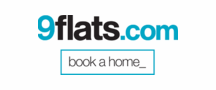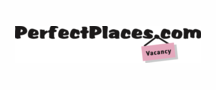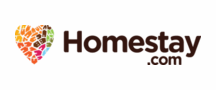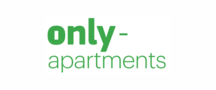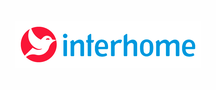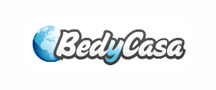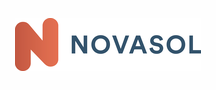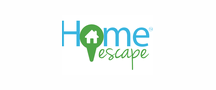 Explore More Vacation Ideas